"Aaj meethe mein kya hain?"
Cadbury's TV ad Visual

It entices you to eat the chocolate nuggets after meals, replacing your conservative choice of traditional gajar ka halwa. This daily lure is after the brand's "Kuch meetha ho jai" commercials, substituting your ladoos on special and festive celebrations. From addressing occasions to everyday desire of sweet, the brand uses emotional strategy to reiterate: Eat chocolates- Cadbury's- for all celebratory occasions. The person lending weight to common desire: none other than Amitabh Bachchan, the charismatic, blockbuster actor. To capture a wider audience, from children to grown-ups, a star endorsement was a given strategy for the company. No wonder, Cadbury's sells like, well, hot chocolates.

This is the influence of advertising; it plays mind games, changing your perception with visuals, convincing voices and taglines. The bottom line objective: Bolstering the company's revenues. Advocates hail commercials as "infomercials", however, critics charge advertising as mere "puffery". Detractors say advertisements only address desires, making it look like need. But despite onslaughts, the ad industry has lived, survived and thrived, from the days of street hawkers shouting to sell their wares to digital advertising. In between, POPs, outdoor, print, broadcast ads, events, films and several other media have lent their platform. Recent addition in the bouquet: Internet, mobile, seeding viral and a host of other unconventional media.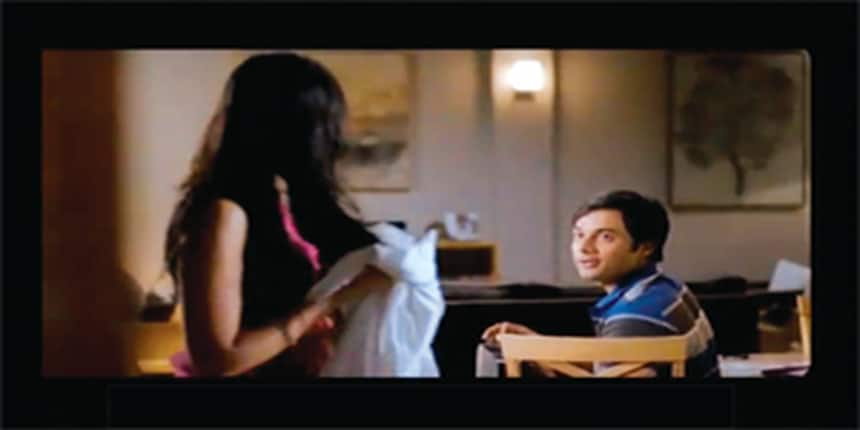 What draws you to a product or a service? It could be price, as highlighted by Maruti, in its adverts ("Kitna deti hai") or quality (Volkswagen Polo- "Built to protect"). Or it could be aspiration,  (L'Oréal Cosmetics- "Because you are worth it"). If an ad cuts across your yearning - latent or visible - the job is done. Therefore, a unique propositioning is a must in this business. In advertising parlance it's called USP or Unique Selling Proposition. Companies that advertise chase for a consumer's loyalty for its brand/s. Advertising, though a crucial element, plays a small role in a company's overall existence and growth plan. Companies focus on research, quality, distribution channels, price points, and others. Advertisement budgets are known to get axed first when a company faces financial distress. Advertising though perceived as a glamorous field, is replete with ruthless hard work.

Easy as it may sound, it is quite a tough job for ad-makers to crack into 'the selling point' in an age where people are spoilt for choices between plethora of similar products. (What makes you pick Kurkure from Uncle Chips, Tango, Aliva, Lehar, Cheetos, Hippo, Stax, nutrichoice and a host of other branded and traditional namkeen (that too from same company or competitor's)? It's an industry full of challenges, but if you are up to it, then here's how you can slot a place for yourself.
Mein kahan hoon?
Structure of a typical ad agency
 
We all live in "branded" times; right from the hour we open our eyes to toothpaste Colgate (or another) till we slump on Sleepwell mattress, or any other sack. Advertising is a battle of minds where firms jostle to get a potential consumer to spend on its product as against its competitors'. With Rs. 10 in your wallet, you have the power to purchase either Pepsi or a Coke, which one will you pick? The aggressive advertising of competing brands, Pepsi and Coke, is legendary. The ad slug between Rin and Tide provoked the latter to move court.

If you choose to join the creative department you should possess a knack for writing, an ability to ideate, innovate and communicate well. But remember, creatives are designed keeping a company's objective in sync. At different times, a company's purpose of advertising may be different. At one point it may be making consumers aware of its new product (at the time of launching Hero Puch, a first of its kind moped in India), at another time, re-positioning the Hero company itself (to Hero MotoCorp post Honda split with its recent ad ("Hum mein hai hero"). An already popular brand may feel the need to reinforce its presence (Apka Suraksha chakra - Colgate).

Creative team consisting of art director, copywriters, studio artists, illustrators, digital and 3D artists and web designers ideate, conceptualize, visualize and give final shape to an advert. The department works in close association with an account executive. An account executive takes down the client's (or advertiser's) requirements and passes them on to the creative team. Account executives sign up new clients too to bring business for the agency.

Punit Prakash Sinha, 28, Senior Account Executive with JWT handles Hero MotoCorp as his account. "After Hero Moto briefs him its ad requirements, he prepares a structured note for the creatives department. A precise note is important because any communication lag can distort a creative. It's the job of account executives to get the client's final nod to the blueprint.  Or, you may sell space. Media buying agencies specialise in this. The company (or the client) either ropes in an external media buying agency or passes the responsibility to the ad agency itself which works in close collaboration with media buying agencies. Media companies buy print, air, Internet space and work out innovative ways of marketing for the brand splash. Billing, collection is their responsibility too. Media companies may select a single medium for ad release (if the client prefers, let's say only FM radio) or a mix of medium is worked on, depending on the client's  intention of 'big bang' or a 'slow-rollout' release.


"One has to give 360 solution to a client"

Punit Sinha, Senior Account Executive, JWT, Delhi
What an idea Sirji!
Creative department's work

Mumbai-based Janak Bhatt, working with Ogilvy as a senior art director says that ad business is all about ideas. "You need to put an idea that's relevant to the brand and benefits it," he underlines. Copy writers employ a host of tactics to grab consumers' attention. Back in 1950's, Lifebuoy soap captured an obvious feature in its product and turned into its USP (it declared that Lifebuoy stops body odour. Actually all soaps do, but Lifebuoy got there first and grabbed the claim). German company Volkswagen used the slogan "Think Small", to differentiate it's brand from Detroit, USA-made massive cars.

Some slogans focus on the 'economical choice' appeal (Duracell - Lasts longer, really longer). Bajaj's slogan (Hamara Bajaj) addressed national sentiment. Some visuals ride on youthful positioning (Liril soap commercial showing a young girl frolicking under a spring). When creatives don't cater to aspirations and emotions, they embrace "class" – as opposed to "mass" – appeal. Here the audience is different, one with greater spending power, who buys only premium and luxury goods. While the product pricing also differs, the choice of brand ambassador endorsing the product changes as well. For instance, super premium Omega Watches choosing Daniel Craig who acted as James Bond for endorsement. A struggling actor or an unknown face wouldn't have been Omega's choice. Also, because James Bond image oozes over- 40- age- group chutzpah, confidence, only a high-profile man who sports tuxedos would do.

Sometimes ad visuals and context are solely dedicated to resuscitate a brand's image. When worm's controversy hit Cadbury India, it roped in Amitabh Bachchan - seen as a person of high integrity- talking about Cadbury's safety feed in its plants. Some creative logos have gone on to lend a brand its recognition (sunny yellow arch M of McDonalds)
 
"I started relying on my instinct when I was 18/19 years old. I started doing things that give me joy and found that advertising was a place where I could park myself," says Ad guru Prasoon Joshi. Read full interview here





 

 

 

 
"Advertising is an integral part of media and communication programme. The course trains students in all aspects of advertising"

Rahul Puri, Executive Director, Mukta Arts, also a faculty at Whistling Woods

 

 

 

 

Dimag ki Batti Jala De
Planning and buying media

Harvest Gold Bread (with tagline: Bakwaas Advertising, first class Bread) started out advertising in print medium. It still largely uses dailies to advertise by securing prominent space (last page, left column) of a newspaper. Bournvita, children's drink, appears in cartoon channels of TV. Alcohol ads in surrogate form and cigarette ads appear at certain time slots only. This is all a media planner's job who diligently buys time and space for product promotion. A combination of media is chosen for an ad flash so that potential buyer has an instant recall. Here lies media planning prowess: A luxury car ad in a high-priced magazine or niche auto magazines.

On a candidate's choice, Anita Nayyar, CEO, South Asia, Havas Media, a leading media-buying agency apprises, "We seek candidates with analytical skills." A client's budget also plays a part in deciding the media mix and packaging as different media cost differently.


 
Kaun Si Rassi Pakadu
Skills and attributes required

There are slogans which have lasted over decades still ruling over people's minds:
Amul: "Utterly butterly delicious
Fevicol: Yeh fevicol ka majbut jod hai, tutega nahi)
NECC: Sunday ho ya Monday, roz khao ande
Naukri.com: Hari Sadhu. H for Hitler…

Some jingles make you hum: 

"Har ek friend zaroori hota hai - Airtel
"Doodh si safedi Nirma se aaye, rangeen kapda bhi..."

These are creations that emanated out of hard work. Under tight deadlines. Working in an agency means putting in long hours and gaining experience on–the-job. "You are expected to learn very quickly, there is no concept of a slow induction," states Malavika Harita, CEO Saatchi and Saatchi. Good communication skills, the ability to think visually and communicate clearly is a must. One has to be resilient and tough. There can be instances where you have worked tooth and nail on a certain campaign but lost bid to your competitor. Or, the client has rejected your campaign."Advertising has now become more accountable and needs to deliver results," says Harita. Also remember, she adds, you are in a service business. So you cannot have an ego. At times, an ad you have worked on doesn't garner much interest, then cultivate a 'move-on' temperament.

Commercials alone can't save a sinking ship. Kodak, a 132-year-old company, the first to build digital camera in 1975, ran legendary ad campaigns but lost its 'Kodak moment' recently in the face of rising competition. Professionals with innovative ideas and open mind are preferred who can design campaign around a flash mob kind of gig or seeding virals (ads in blogs, portals and community sites). Future of mobile advertising is also picking on fast. Says Suresh Kabra, Founder and CEO, Clk2C.com and iFeelclub.com, "Brands would like to engage consumers with more of video content, delivered directly on their handset." He also predicts that SMS will slowly die out as more subscribers will register for NDNC. "Pull marketing via banners and text ads on WAP site will see increased clicks." App advertisements are also picking up steam.
 
"The beauty of media is that everything communicates! When I started out at P&G, I would make a media plan using mostly TV commercials. Today, you have TV, print, magazines, radio, Internet, even the back of your shirt!," Vikram Sakhuja, CEO South Asia, GroupM. Read full interview here 

"For everything else, there's a MasterCard"
Working out your salary

Advertising is a field for passionate workers. The money offered in this field is less. Well-known ad agencies usually don't pay or pay very less (Rs. 5,000- 6,000 per month) to interns. Interns yet jostle to join because the learning exposure is higher. When a big brand agency appears on the résumé, it gives the candidate power to negotiate his/her salary during job-hunt or switch. Freshers start with Rs. 2-3 lakh per annum. This is likely to grow to Rs. 6-7 lakhs per annum in 4-5 years. The performance determines the remuneration package. In area of mobile advertising, average salaries for freshers range from Rs. 1.44 lakh to 1.8 lakhs

In this field, seniority isn't a deciding factor, but outcomes are. In that context, says Bhatt, "There are no rules." So, in effect, advertising has its door open to a person of a non-advertising background as well. Harita started with HMT watches, heading advertising and sales promotion, and then ran her own interior design and packaging firm before joining Saatchi, her final destination, in 1993. So , whether you go right or left, if you find yourself parked at an ad office, still don't be embarrassed to say, " I'm lovin it". 


Tete-e-tete with Malavika - mind behind popular brands 
 
"Seeing your ideas in print is a reward"

Malavika R Harita, CEO of Saatchi and Saatchi, works on brands, like Bosch, Reliance Polymers, Infosys, Microsoft, Birla Wellness and Coats amongst others. The IIM-Bangalore alumnus who fell in love with advertising in her second year has not yet recovered from its charm. She shares her ad world experience with Urmila Rao.

Q: What perception did you have of an ad agency when you joined?
A: I started my career as a client and then shifted to an agency 10 years down the line because I got bored working on a single brand. I wanted to see how life was on the other side. It was crazy, stimulating and the greatest fun I had ever had.

Q: Advertising is seen as a glamorous field. How accurate is this image?
A: Advertising is 90% perspiration and 10% inspiration. But just understanding how a piece of communication is changing a consumer mindset is a reward. You don't mind the long hours and the difficult clients.

Q: What qualities and qualifications do you look for in a B-school hire?
A: Most students from the top MBA Institutes do not join an agency because of the starting salary even though they may love the subject. But I have found that those that do are the ones not hung up on money and are looking to do something they love. We look for good communication skills in a candidate.
 

More options in Mass Communication:
Post your queries and comments below this column, and we would be happy to respond!