FTII SRFTI JET 2020 Exam Analysis
FTII SRFTI JET 2020 Exam Analysis - Satyajit Ray Film & Television Institute, Kolkata successfully was conducted Joint Entrance Test (JET) 2020 in offline mode on February 15 (afternoon) and February 16 (Forenoon and afternoon). According to the FTII JET exam analysis 2020, the overall difficulty level of the exam was moderate. Students were able to complete their papers within the given time frame. The Joint Entrance Test is held to give admission to candidates in different Postgraduate and certificate programs offered by FTII and SRFTI. The JET 2020 exam analysis will mention the complete account of the entrance exam with respect to sectional and overall difficulty level, types of questions, number of questions, and cutoff.
Latest: FTII JET Result 2020 to be announced soon
FTII Starts a Short Course on Online Film Appreciation, Check Details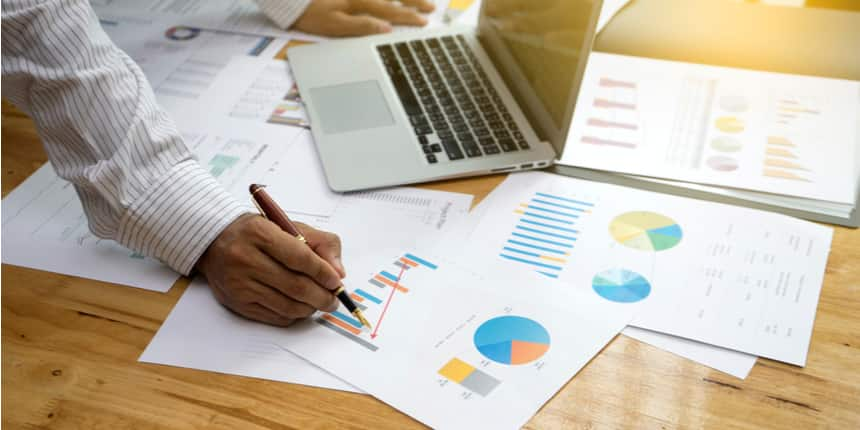 FTII JET Exam Analysis 2020
Film Wing Courses
Courses

Sections and Types of Questions

Topics

Paper numbers

Marks per question

Total marks allotted

Film wing courses

Section A- Multiple Choice Questions

General Aptitude Test- National / International, Indian History, Culture, Art, Architecture, Music, Folk-art etc.

1 to 9

15 questions (1 mark each)

15 marks

Questions relating to Cinema

15 questions (1 mark each)

15 marks

Section B - Descriptive answers

Long descriptive question.

1 question (20 marks)

20 marks




Descriptive questions (These may include sketches or black & white photographs)

3 questions (10 marks each). 3 out of 5 questions to be answered

30 marks




Short note question. (This may include sub-questions).

1 question (20 marks each)

20 marks

Total

100 marks
Television/Electronic and Digital Media Courses
Courses

Sections and Types of Questions

Topics

Paper numbers

Marks per question

Total marks allotted

Television wing courses

Section A- Multiple Choice Questions

General Aptitude Test -National / International, Indian History, Culture, Art, Architecture, Music, Folk-art, etc.

10 to 15

15 questions (1 mark each)

15 marks

Questions with respect to Television, Electronic, and Digital Media.

15 questions (1 mark each)

15 marks

Section B

Long descriptive questions related to Television / Electronic and Digital Media specific specializations.

1 question (20 marks)

20 marks

Section C

Short descriptive/ objective/pictorial questions




5 questions (10 marks each). 5 out of 6 questions to be answered

50 marks

Total

100 marks
Film and Television Institute of India, Pune will declare the result of FTII SRFTI JET 2020 tentatively in May in online mode. Candidates have to enter any two credentials - date of birth, roll number or application number to download their SRFTI, FTII JET 2020 Result. They will also get to know about the JET scorecard, along with the result.
The cutoff of FTII, SRFTI JET 2020 is the minimum marks that candidates will have to obtain to be eligible to participate in the next round of admission, which will be taken care of by the respective institutes. Both institutes FTII and SRFTI will have their own cutoff. The following parameters come into play while preparing FTII SRFTI JET cutoff 2020:
Total numbers of candidates appeared in the exam

The difficulty level of the question paper

Total numbers of seat available

Past year cutoff trends
FTII SRFTI JET Selection and Admission Process 2020
After the announcement of the result, authorities will send call letters to the candidates qualified in the entrance for the second stage of the selection process, which is orientation and interview. The officials will release the list of shortlisted candidates for the selection process in the fourth week of May 2020.
Questions related to JET Exam
Showing 25 out of 25 Questions