How to Crack DU DSJ Entrance Exam?
Delhi School of Journalism, University of Delhi released DU DSJ application form for its premiere journalism course on May 30, 2019 in online mode. Students will be offered admission to this course through its national level exam conducted by the University of Delhi in online mode. The authorities will conduct DU DSJ entrance exam from June 30 to July 6, 2019. Now it's that time of the year when students bid adieu to their schools and embark upon a new journey. This is also the time when anxiety and stress regarding cracking the exam is at its peak among DU aspirants. To beat this challenge, Careers360 provides vital preparation tips for such aspirants whose goal is to crack DU DSJ Entrance Exam with flying colors. To crack DU DSJ entrance exam, it is pertinent for students to draw the right strategy and adopt correct preparation tips. Following the right strategy and study material will enable students to prepare well for the exam. Some of the preparation tips given below for DU DSJ entrance exam include being well versed in syllabus, know the exam pattern, draw a timetable and follow it religiously. Staying updated on current affairs and daily events will also enable students to ace the exam. Read ahead to know DU DSJ preparation tips to ease the pressure of the exam and prepare well for the exam.
LATEST - DU DSJ Entrance Exam application form 2019 is available now.
Stay up-to date with DU DSJ Entrance Exam News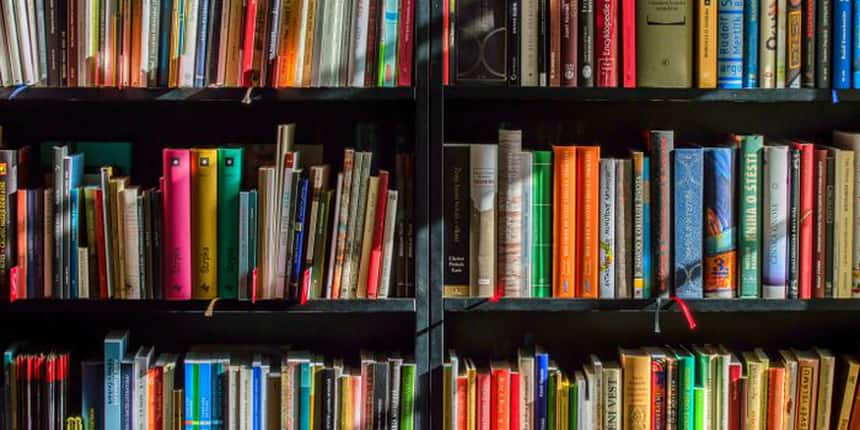 DU DSJ 2019 entrance exam will be conducted in online mode from June 30 to July 6. The application form is available till June 14, 2019. The admit card will be available in last week of June 2019. DU DSJ result will be announced in July 2019.
Be familiar with DU DSJ Syllabus
The first step is to know the syllabus of DU DSJ entrance exam. This helps to know the subjects and topics from which questions will be asked. By going through DU DSJ syllabus, candidates will be able to draw a clear-cut timetable and decide on the amount of time they need to spend for each subject. Following this significant DU DSJ preparation tips will help candidates crack the entrance exam with ease. The topics from which the questions will be asked in DU DSJ 2019 entrance exam are:
General Knowledge

Current Affairs

Analytical Comprehension Skills
Detailed analysis of syllabus of DU DSJ
General Knowledge – Candidates should try to be well versed in constitutional provisions, development issues and those related to economy, education, ecology and health. They must also be aware about the impact of the happenings in these spheres in India. Apart from this, candidates should have grasp of the social history and dynamics of the country. They must also be aware of the rich cultural heritage of our country.
Current Affairs – In order to ensure that candidates are able to crack DU DSJ entrance exam, they should be updated with current affairs. This includes being aware of the latest policy decisions that are taken by the government and its impact on the people. Students should also know about the important appointments made by the government at the top level, whether it is related to public sector units or change in portfolios.
Analytical and Comprehension Skills
The more one reads, the better will their comprehension skills be. This will enable to analyse and answer the questions effectively. Candidates should read quality stuff. They should not read anything or everything. When it comes to reading magazines, they should go for Open Magazine, Frontline and Outlook, to name a few.
Know the DU DSJ Exam pattern 2019
Being familiar with the exam pattern of DU DSJ will help the candidates to know what type of questions will be asked in the entrance exam, what will be the duration of the exam, marking scheme. Knowledge of the exam pattern will allow candidates to plan their exam day and time well with a good strategy on which section to answer first, how well to score etc. The DU DSJ entrance exam pattern specifies that the test will be a computer based one. Check the table that is given below to know all about exam pattern of DU DSJ.
Exam Pattern of DU DSJ 2019
S.No

Particulars

Details

1.

Total Number of questions

100

2.

Type of questions

Multiple Choice Questions

3.

Mode of examination

Online

4.

Marking Scheme

4 marks for every correct answer

1 mark will be deducted for every wrong answer

5.

Total Marks

400
Important Books for DU DSJ Entrance Exam
| | | |
| --- | --- | --- |
| S. No | Name of the book | Author/ Publication |
| 1. | Success Master: Journalism & Mass Communication Entrance Examinations | Arihant Publications |
| 2. | Mass Communication In India | Keval J Kumar |
| 3. | Principles & Concepts | Seema Hasan |
| 4. | Quantitative Aptitude | R S Agarwal |
| 5. | A Modern Approach to Logical Reasoning | R S Agarwal |
| 6. | Word Power Made Easy | Norman Lewis |
Apart from the regular prescribed books, candidates must read the newspaper regularly as well as magazines and keep themselves updated with the latest happenings that are taking place on the national and international front.
With regard to Bollywood and Hollywood related news, candidates should go through the website like IMDB. Candidates must keep themselves abreast with the Oscar and Grammy awards as well as the taglines of renowned television channels in India and those in foreign countries. They must also be aware about the issues covered and the taglines used.
Draw a Clear Cut Time Table
There is a saying, "if you do not value time, then time will not value you." Hence a plan that helps to cover the syllabus in the limited time is an important need for students aiming to clear the DU DSJ entrance exam. A clear cut timetable is one that schedules learning and combines it with ample practice with mock tests. Learning is not just about the given syllabus and topics. It also includes keeping abreast of the current affairs, global and local events, general knowledge - in short all those topics that give a students a well rounded outlook.
Keep an eye on the goal
Preparing for an entrance exam can sometimes be monotonous and one can lose focus also. Hence, it is important that you continuously keep yourself motivated with the sense of sweet success that will be yours if only you just push yourself a little bit. That goal is the most important and hence it is something that you need to always keep in mind when you lag or are a bit de-motivated.
There is no substitute for hard work
There is no shortcut to success and neither is there any substitute for the hard work that needs to be done to reach there. Just like, "Rome was not built in one day", success cannot be acheived with a little work before the exam. It required constant updation, a rigorous work schedule and an aptitude to persevere.
Make Social Media your strength

Facebook and Twitter are the two media that have everyone attached. While much has been said about the bad effects of these, it is time to put these to use. Check and join like minded individuals who are preparing for the entrance exam. There are many such groups out there who also have students who have written the exam earlier and those who are writing it now. You will not be alone and many doubts could be cleared like this. Twitter gives an instant know how of the matter on hand. so see the much needed ones and leave the others for another time. Don't use social media for chatting and surfing, make it your strength instead.
Be strict with yourself
Making a plan is easier than executing it as people are bound to get distracted while studying. This is why you should be strict with yourself and follow your plan religiously, but do take breaks. It has been proved by studies that short study breaks are vital for long-term of retention of knowledge.
Prioritize well
As you are surrounded with numerous tasks, make sure you prioritize your work and decide what is more important for you. This will eliminate the waste of time and avoid hassle.
Practice previous year question papers- Practicing the previous years' question paper is one of the best ways to know the status of your exam preparation. It is also a worthy practice for measuring the time you need for the actual test.
Break the monotony of study with your hobbies

It is a fact that no one can study continuously. There is no denying the fact that the mind requires a break and some rest. So plan frequent breaks in the schedule and engage your mind with relaxing activities that also may be your hobbies. It may be meditation, listening to music, watching a sport or playing one for a little bit of time; the point is you should do what relaxes you and allows you to restart your studies with a fresh mind. This is one essential tip to prepare for DU DSJ entrance exam.
Since the seats are limited, it is important to keep the tips and guidelines given in this article in mind to score well in DU DSJ entrance exam. If followed diligently, these preparation tips on "How to crack DU DSJ Entrance Exam", can help students to clear the exam with success.
Latest Articles
VP M Venkaiah Naidu Inaugurates Delhi School of Journalism; Ur...
22 Dec 2017
Questions related to DU DSJ Entrance Exam
Showing 6 out of 6 Questions