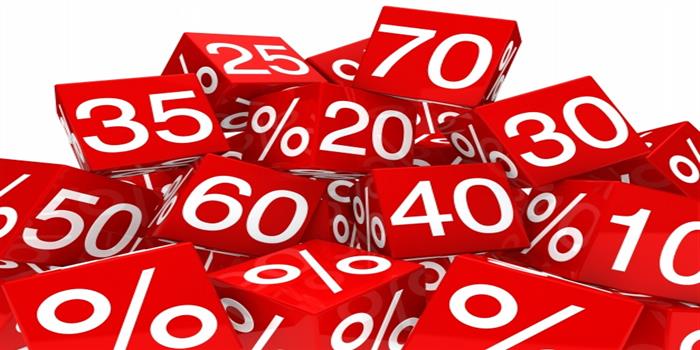 JET Result 2019 - Film and Television Institute of India, Pune will announce the result of JET 2019 on April 22. JET result 2019 will include the names of the candidates, who will be offered admissions in postgraduate diploma course in art direction and production design as well as PG diploma in direction and screenplay writing. The Institute will release the first list of candidates, who will be given admissions across 12 of its programmes, in fourth week of June. The list of waitlisted candidates for admission to the 11 programmes will be declared in second week of July. The third list of JET result 2019 can be checked in the last week of July. The final result of JET 2019 will be released in third week of August. The Joint Entrance Test (JET) 2019 will be conducted on February 24 in offline mode. In this article, candidates can check their JET result 2019, scorecard, cutoff, selection process, reservation criteria and much more.
Latest: JET Application Form 2019 available Now. 
The exam conducting institute will declare the final merit list for PG diploma courses in Sound Recording & Sound Design and Direction & Screenplay Writing in second week of June. It will also announce the complete schedule which includes dates for document verification, medical test, orientation and interview. Candidates, who will appear for the Joint Entrance Test 2019, can check the JET result 2019 by logging into their account. Along with the JET 2019 result, the list of shortlisted candidates for the next level of the selection process was made available for the respective institutes. The scrutinised candidates will receive interview letter from the individual institute directly. The criteria for shortlisting may vary for different courses.
Admissions Open Now
MICA - PGDM Admissions 2019 Media
Admissions 2019 open for PGDM-C | Highest CTC- 40.88 LPA
JET 2019 Result: Important Dates
| | | |
| --- | --- | --- |
| S. No | Event | Dates |
| 1. | Joint Entrance Test (JET) 2019 | February 24,  2019 |
| 2. | Declaration of JET result 2019 | April 22, 2019 |
| 3. | Orientation/Interview | The Institute will release the detailed schedule. |
Steps to download JET result 2019
Following steps should be followed for checking the result of JET 2019:
Click on the 'JET Result' tab.

Enter any two of these- JET application number, DOB or roll number.
JET 2019 result will be displayed on the computer screen. Candidates should download it and take its printout for future reference.
Calculation of JET 2019 Score
The Institute will adopt a specific method for calculation of the percentage which is mentioned in the percentile column of JET 2019 scorecard. The formula to determine it can be checked below: 
100 X (Marks secured by a candidate in a particular specialisation) / Marks of topper of that particular specialisation
Besides this, the relative performance of a candidate is the percentage of candidates, who have received score less than or equal to the score secured by the candidate in the specialization.
Careers360 will provide the link to download the scorecard on this page as soon as it is made available by the Institute. Candidates can know their relative performance from that.  
What else will be available along with the JET result 2019?
Along with checking the JET 2019 result, candidates will be able to download the scorecard as well. This score of JET 2019 will be valid till the last week of December, and will be accessible on the website. No online or offline query will be entertained related to the issuance of JET 2019 scorecard. Besides this, the list of shortlisted candidates will also be made available for the next level selection procedure.
What after JET Result 2019?
Candidates will be shortlisted for admissions based on the final result of JET 2019. The list of candidates shortlisted for all the programmes for the next round of selection will be declared. These candidates will be required to appear for interview, orientation and audition (for acting candidates). Both FTII and SRFTI will select the students depending on their admission policies along with the other factors such as performance in JET 2019, orientation, interview, etc.
JET Selection Procedure
A medical test will be held by medical officer(s) appointed by respective institute during the admission procedure. Candidates will be required to report to the respective institute for the purpose of document verification. They will have to produce their original documents along with the attested copies for proving their eligibility. They will have to submit their academic fees as well in order to confirm their seat.
JET Reservation Criteria
Below mentioned reservation criteria will be followed by the institutes during the selection process for offering admissions.
| | |
| --- | --- |
| Category | Reservation (%) |
| Other Backward Classes (OBC-NCL) | 27 |
| Scheduled Caste (SC) | 15 |
| Persons with Benchmark Disabilities (PwD) | 5 |
| Scheduled Tribe (ST) | 7.5 |
Programmes offered under Film Wing Group
Paper number (code)

Courses

Institute

Total seats

1.

Direction and Screenplay writing

FTII*

10

SRFTI

12**

2.

Cinematography

FTII*

10

SRFTI

12**

3.

Editing

FTII*

10

SRFTI

12**

4.

Sound Recording & Sound Design

FTII*

10

SRFTI

12**

5.

Art Direction & Production Design

FTII*

10

6.

Producing for Film & Television

SRFTI

12**

7.

Animation Cinema

SRFTI

12**

8.

Acting

FTII*

10

9.

Feature film Screenplay Writing

FTII

12
*The PG diploma programmes offered by film wing of FTII, Pune are equivalent to a Master's degree awarded by any Indian university.
**Two seats will be reserved for foreign students applying through ICCR.
Programmes offered via JET 2019 under TV Wing Group
Paper Number

Courses

Course Duration

Nature of Course

Institute

Total Seats

10.

Producing for Electronic and Digital Media

2 years

Diploma

SRFTI

5

TV Direction

1 year

Certificate

Joint Entrance Testrance TestFTII

10

11.

Cinematography for Electronic and Digital Media

2 years

Diploma

SRFTI

5

Electronic Cinematography

1 year

Certificate

FTII

10

12.

Editing for Electronic and Digital Media

2 years

Diploma

SRFTI

5

Video Editing

1 year

Certificate

FTII

10

13.

Sound for Electronic and Digital Media

2 years

Diploma

SRFTI

5

Sound Recording and Television Engineering

1 year

Certificate

FTII

10

14.

Electronic and Digital Media Management

2 years

Diploma

SRFTI

5

15.

Writing for Electronic and Digital Media

2 years

Diploma

SRFTI

5