MICA PGDM C 2018 – The final result of MICAT was declared on March 31, 2018. Shortlisted candidates who had appeared for the GE-PI rounds or the selection process can check their result by entering the MICA Application number. Candidates have to enter their MICAT Application ID and click on 'Get Result' tab to get their final result. The GE-PI rounds were held from March 8 to 18, 2018. MICAT II result was declared on February 28. Officials had confirmed that there is a technical glitch owing to which there is delay in the release of the scorecard. However, some of the students were able to access their scorecard on February 26, 2018. MICAT II was conducted on February 17, 2018. The selection was on the basis of the MICAT scores and performance in a personal interview as well as a group discussion.  The shortlist of candidates for GEPI was declared on March 1, 2018. MICAT 2018 was conducted in 39 exam cities across the country. A total of 180 seats are available for the MICA Ahmedabad PGDM-C programme. The registration for MICAT-II commenced from January 3, 2018 and the last date for filling MICAT 2 was February 5, 2018. Candidates could download the admit card of MICAT II from February 10, 2018 onwards till the day of the exam.MICAT 1 score was released on January 3.  MICAT I application form 2018 was available from September 26 till December 3, 2017.  MICA Registrations which are online are conducted twice a year.  The institute offers admissions to its postgraduate programme in Communication- MICA PGDM-C, only to CAT/ XAT/GMAT qualified students on the basis of its own entrance test – MICAT 2018. Held twice in a year,  for admissions to MICA PGDM-C, MICA 1 was conducted on December 17 . Eligible candidates can appear for both the MICAT 2018 tests but have to fill separate application forms and appear for both. In such a case the better of the two scores will be considered. Shortlisting of candidates for the MICA PGDM C 2018 will be announced on March 1, 2018. Candidates can check the complete admission process for MICA PGDM C 2018 along with eligibility, dates, and details of MICAT as well as the selection procedure in the article below.

Latest: MICAT Final Result is available now.  Check the link that is given below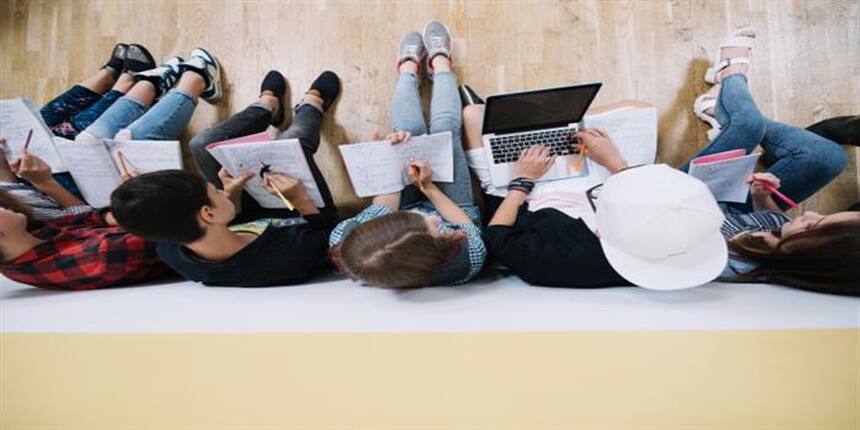 MICA PGDM-C Admissions 2018 Entrance Exam Fast Facts
Entrance Test: MICA Test
Common Name: MICAT
Programme: Post Graduate Diploma in Management Communications (PGDM-C)
Number of Seats: 180
Category: PG
Conducting Institute: MICA Ahmedabad
Exam Mode: Online
Application Mode: Online
Selection Process: MICAT followed by group discussion and personal interview
MICA Ahmadabad PGDM-C Specializations:
Advertising & Brand Management,

Digital Communication Management,

Marketing Analytics,

Media & Entertainment Management,

Development Management & Social Enterprise
It should be noted that these specializations are offered in the second year of the MICA PGDM C programme.
MICA PGDM-C Important Dates 2018
The MICAT I application started on September 26 and will be available until December 3, 2017. Candidates may also check the times for downloading the admit card and exam schedule. The dates for MICAT 2 are also available. Candidates may keep track of the various MICA PGDM C 2018 important dates from the table given below.
Important Dates of MICA PGDM-C 2018
Event

Start Date

MICAT – I application forms availability

September 26, 2017 to December 3, 2017

Availability of MICAT- I Admit Card

December 11, 2017

MICAT – I Exam

December 17, 2017

MICAT -I Result announcement

January 3, 2018

MICAT – II Registration starts

January 3, 2018, to February 5, 2018

Issue of MICAT- II admit card

February 10, 2018

MICAT – II Exam dates

February 17, 2018

MICAT – II online result

February 28, 2018 (Announced)

GE & PI Shortlist

March 1, 2018

GE & PI

 

At Delhi and Kolkata - March 8, 9 & 10 2018 

At MICA Ahmedabad -March 13 & 14, 2018 

At Bangalore & Mumbai - March 16, 17 & 18 2018

Final result

March 31, 2018
MICA PGDM-C Result 2018
The final result or the merit list for MICA PGDM-C 2018 was declared on March 31, 2018. Candidates can check the result by entering the MICA application number. The result for MICAT – II 2018 written test was declared on February 28, 2018. Candidates can check it by entering their login id and password. The MICA PGDM-C 2018 Result mentions the scores of the candidates in MICAT II. The result of MICA PGDM C  for MICAT- I was announced on January 3, 2018, in the form of score-cards. Candidates can check their MICA 2018 PGDM C results by entering their registered MICA Id and password. Basis the MICA PGDM C result, the candidates will be shortlisted for further admission process of MICA PGDM-C 2018.If a candidate has appeared in both, MICAT I and MICAT II, the best of the two scores will be taken for shortlisting that candidate.
Latest:

To know the final result  of MICAT - Click Here
MICA PGDM-C Selection Procedure 2018
The selection process of  MICA PGDM C involves three steps. After the candidates have appeared in MICAT 2018, they were shortlisted for the next round of selection. The GE and PI were conducted at Ahmadabad, Bangalore, Delhi, Kolkata & Mumbai. The details of the selection rounds include: 
Round 1: MICA Admission Test- candidates have to appear in the test and score as per the cutoff to get shortlisted
Round 2: Group Exercise
Round 3: Personal Interaction
Note: Approximately 1/10th of the total number of candidates who appear in the two MICATs will be shortlisted for GE & PI based on the Total MICAT Scaled Score or Cutoff.
Candidates who appeared in the GE and PI rounds, have to get 3.5 or more on a 5 point scale in GE, and 4 or more on a 5 point scale in PI.
After all the rounds, candidates will be selected for final admissions. The final result will be calculated on the basis of their performance in the selection rounds and the weightage that is given to each of them. 
| | |
| --- | --- |
| Factor | Weightage |
| CAT/XAT/GMAT | 20% |
| MICAT | 30% |
| GE | 20% |
| PI | 30% |
MICA PGDM-C Fee - The programme cost for the PGDM C for two years, including tuition fee, residential charges (Boarding and Lodging) etc is Rs. 16, 50, 000 (approx.). The details of the fee are provided in the table.
MICA PGDM C Fee
Admission fee

Rs. 1, 875

Fees

Rs.13, 50, 000

Schedule for payment

Three equal installments in a year
July - September | payable in July
October - December | payable in October
January - March | payable in January
Contact:
 MICAShela, AhmedabadGujarat - 380 058, India
Email: 
admissionenquiry@micamail.in
MICA PGDM-C Admit Card 2018
Candidates can download the admit card of MICAT - II from February 10, 2018, onwards. The MICAT – II 2018 admit card is available in an online mode only.  The admit card for MICAT-I was available for download from December 1, 2017. 
How to download the MICAT admit card?
Click here to download MICA PGDM-C Admit Card 2018

Enter the login and password

Download the admit card
Details in MICAT Admit card 2018
Candidates name

Roll Number of candidate

Address of Test centre

Candidates photograph and signature

Reporting time and test time
What to carry while appearing for MICAT 2018?
MICAT admit card

Anyone of the original photo identity documents like Voter id, passport, driving license, Aadhaar card, PAN card, college or institute identity card
MICA PGDM-C Exam Pattern 2018
As per the exam pattern of MICA 2018 PGDM C, MICAT is an online test with both objective and subjective type questions. The details of the exam pattern of MICAT 2018 are mentioned in the table below.
MICAT Exam Pattern
SNo

Details of Exam

1

Language of the test

English

2

Type of questions-

Objective and Subjective

3

Mode of test

Online

4

Total Sections

6

5

Negative marking

0.25 % (For VA, QA, GA and DCR)

Parts

Sections in Test Paper

Time Allotted

No. of Questions

Part I

Descriptive Test

35 Minutes

 4

Part II

Psychometric Test

25 Minutes

36-37

 

 

Part III

Verbal Ability

105 Minutes

25

25

 

25

30

 

Quantitative Ability and Data Interpretation

General Awareness

Divergent-Convergent Reasoning

 

Total

2 hours 45 minutes

145 plus questions
Note: The above is based on MICAT 2017.
How to prepare for MICA PGDM C Admission 2018?
MICAT 2018 is divided into six sections:
Psychometric Test

Descriptive Test

Verbal Ability

Quantitative Ability

General Awareness

Divergent-Convergent Reasoning
The detailed MICA PGDM C admission syllabus for some of the sections is mentioned in the table below.
MICAT syllabus
Section

Topics

General Knowledge

Advertising

Marketing

Film and Media

National Current Affairs

News Presenters

Sports News

Politics

Indian Constitution

Literature

Science & research

History

Geography

Quantitative Ability

Arithmetic

Numbers

Algebra

Geometry

Trigonometry

Set Theory

Reasoning and Verbal Ability

Visual Reasoning

Data Sufficiency

Statement-Conclusions

Word Combination
MICA PGDM-C Admission - Cutoff 2018 of MICAT
The cutoff of MICA PGDM C is the minimum mark or percentile that a candidate has to secure in order to get shortlisted for the selection process. Those who qualify for the psychometric test will get evaluated on various sections of MICAT 2018, which includes Verbal Ability, Quantitative Ability, General Awareness and Divergent-Convergent Reasoning. The aspirants scoring the required cutoff for MICAT 2018 in the various sections will be assessed for the Descriptive test. In the end, the test takers scoring the minimum score in the DT will be considered for Group Exercise (GE) and Personal Interview (PI) rounds. The expected cut off for MICAT 2018 is between 59 and 62.
MICA PGDM-C Eligibility Criteria 2018
The eligibility criteria of MICA PGDM-C 2018 include the requisite academic qualifications, minimum marks required to be eligible to apply for the entrance test, valid GMAT scores. Before applying for the MICA Ahmedabad PGDM C programme, candidates must meet the specified eligibility criteria which is the required academic qualifications and any such criteria specified by MICA. The detailed MICA PGDM C 2017 eligibility criteria is specified below
Candidates must have valid scores of any one of the test- CAT 2017, XAT 2018 and GMAT (2016 onwards).

Candidate must have a Bachelor's degree (10 + 2 + 3) or an equivalent qualification in any discipline recognized by the Association of Indian Universities (AIU).

Final year students completing their graduation in 2018 are also eligible to apply.

A Foreign National (FN) student is eligible to apply if he/ she holds a foreign passport with valid GMAT scores (2016 onwards) of 600 or more.

An NRI students can also apply with a valid GMAT score (2016 onwards).
MICA PGDM-C Application Form 2018
MICA PGDM-C application forms are available twice a year. All applicants must appear for MICAT and the session (MICAT I or II) will depend upon when they have applied. MICA Ahmadabad opened the registrations for MICAT II from January 9 to February 5, 2018. Registrations for MICAT I were available from September 25 to December 3, 2017.  Candidates can apply and appear for both the tests. In such a case the better of the two MICAT scores will be considered for admissions to the MICA PGDM C 2018-2020 programme. However, they must apply separately for each and appear for both.
What to keep ready before filling MICAT application form?
| | | |
| --- | --- | --- |
| Document | Dimension | Format  |
| Photograph | | |
| Signature | | |
Candidates need to keep the debit card, credit card, net banking details ready before they fill the MICA PGDM-C application form.
Steps to fill MICAT Application Form 2018 (MICA 2018 PGDM C Admission Process)
Step 1: Registration for MICAT 2018 PGDMC 
Candidates will have to register by entering their Name, Email and mobile number.
They will have to state if they have appeared in MICAT entrance exam before or not 
Enter the security code.
Go through the terms and conditions and tick the box where it is written "I agree"
After successful registration, candidates will receive their unique login ID and the password to login and fill the application form.
Step 2: Filling the MICA PGDM-C Application Form – The following details must be filled in
Personal Details

Correspondence address

Permanent address

Contact details

Center for MICAT – candidates have to choose three centres from the given drop down list. They must also choose their preferred test city for GD & PI. The list is given below

Other details

After correctly filling all the details, click on "Save and Continue" tab
Qualification Details – the following details have to be entered
Academic qualification – Candidates have to fill the Class X & XII details, pass percentage, year of passing school/college name and address, college city

Graduation details – If completed, candidates have to enter the year, pass percentage, name of college and address, college city

PG Details- candidates should enter details if they have completed it else skip it.

Employment experience – Candidates will have to enter the employment details like year, period, company name, Designation, nature of work and emoluments

They must next Save & continue
CAT/XAT/GMAT Details
In this section of the application form, candidates have to enter their CAT/XAT/GMAT scores

Upload Photo & Signature - Candidates have to scan and upload their passport size photograph and signature images as per the details provided.
Step 4: MICAT 2018 Application Fee payment - Candidates will have to pay the application fee of Rs 1965 online or through DD/ cheque. It must be noted that candidates must pay in one go to complete their application form. If they fail to pay, they will have to fill the application details for MICA PGDMC 2018 again. There is no facility to pay the fees at a later stage.
Payment Mode:
Credit Card/ Debit Card

Net Banking

Demand Draft *

Cheque *
*Important: Candidates unable to pay online are allowed to pay by DD or cheque. They must, however, download the Payment Advice Form, fill the same, sign it, scan it and email the scanned copy to admissions@micamail.in by February 5, 2018 (11.55 pm) for MICAT II
Some official instructions are, "As an alternative for payment, you can choose the following option as well:
At Par Cheque / Multi-city cheque Facility
If you are facing any hurdles in making the payment through online, please send us an At-Par Cheque / Multi-city cheque of Rs.1965/- in favour of MICA payable at Ahmedabad preferably through BLUE DART courier along with Payment Advice Form (attached) to be filled and signed by you.

Before couriering this document to us, please send the scanned copy of this Payment Advice Form (attached) before 10:00 am on 4.12.2017 (Monday) by email to admissions@micamail.in". 
Click here to check payment advice
MICAT 2018 Exam Centres
MICAT will be conducted at 39 test centres all over India. Candidates have to select any three from the following, as per their convenience. These are,
MICAT Test Centre
| | |
| --- | --- |
| S.No | Name of Test City |
| 1 | Ahmedabad |
| 2 | Aizawl |
| 3 | Ajmer |
| 4 | Aligarh |
| 5 | Allahabad |
| 6 | Bareilly |
| 7 | Bangalore |
| 8 | Bhopal |
| 9 | Bhubaneswar |
| 10 | Chandigarh |
| 11 | Chennai |
| 12 | Dehradun |
| 13 | Delhi |
| 14 | Dhanbad |
| 15 | Gurgaon |
| 16 | Gwalior |
| 17 | Guwahati |
| 18 | Hyderabad |
| 19 | Indore |
| 20 | Jaipur |
| 21 | Jammu |
| 22 | Kanpur |
| 23 | Kochi |
| 24 | Kolkata |
| 25 | Lucknow |
| 26 | Meerut |
| 27 | Navi Mumbai |
| 28 | Mumbai |
| 29 | Muzaffarnagar |
| 30 | Nagpur |
| 31 | Noida |
| 32 | Panjim |
| 33 | Patna |
| 34 | Pune |
| 35 | Raipur |
| 36 | Ranchi |
| 37 | Trivandrum |
| 38 | Vadodara |
| 39 | Visakhapatnam |
The result for MICAT – II 2018 will be announced on February 26, 2018.
List of Cities for MICAT PI And GD
| | |
| --- | --- |
| S.No | Name of City |
| 1 | Ahmedabad |
| 2 | Bangalore |
| 3 | Delhi |
| 4 | Kolkata |
| 5 | Mumbai |