MICAT 2020 – Preparation Tips, Important Books & Topics
MICAT 2020 - MICA has released MICAT 2020 admit card on December 3, 2019. The authorities released the application form of MICAT 2020 for phase 1 on October 9 in online mode. Candidates could fill the application form till November 25, 2019. Only candidates who have passed in CAT 2019 / XAT 2020 / GMAT (2018 onwards) can apply for MICAT 2020. MICA Admission Test (MICAT) 2020 will be held on December 7, 2019 for phase 1 in computer based mode. MICAT 2020 will be conducted across 48 exam centres in the country in two phases - December and February. About 7500 candidates are scheduled to appear for MICAT Phase I and II out of which around 800 will be shortlisted for the Personal Interview (PI) and Group Exercise (GE). Selection will be based on the scores obtained in MICAT, PI and GE for the PGDM-C and PGDM offered by the institute. Careers360 brings an article to know about how to prepare for an entrance exam, best books for MICAT, exam pattern, preparation tips etc.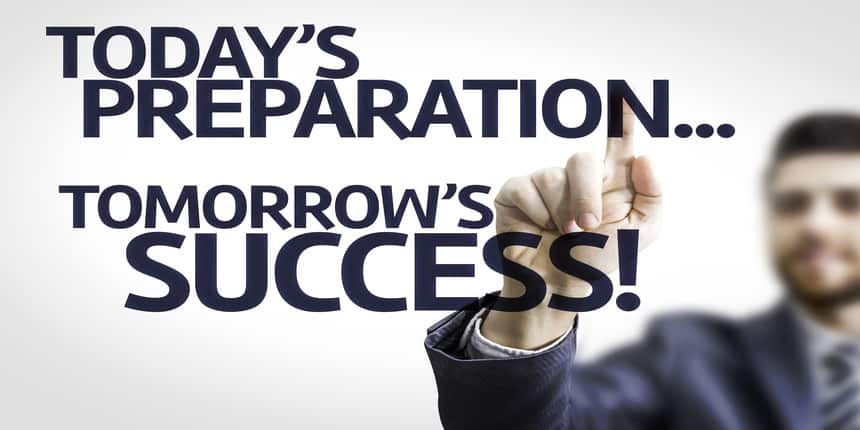 Latest: MICAT 2020 admit card has been released. Fill MICA Application Form Below or Click Here
In MICAT 2020, candidates are given the choice to opt for PGDM-C or PGDM programme. Students who wish to opt for both the programmes, they will have to enter the programme of their first preference as priority 1 and the programme of second preference as priority 2.
MICAT 2020- Facts & Figures
Particulars

Details

Name of the Exam

MICA Admission Test

Commonly known as

MICAT

Conducting Body

MICA, Ahmadabad

Exam category

Post Graduate

Exam level

National

MICAT Application Process

Online

Exam duration

2:45 hours

Type of questions

Both subjective and objective

Exam centres

48

Weightage used in MICAT 2020 selection process

CAT/XAT/GMAT: 20%

MICAT: 30%

GE: 20%

PI: 30%

Programmes offered

PGDM (C) and PGDM

Specializations offered

Advertising and Brand Management

Marketing Analytics

Digital Communication Management

Media and Entertainment Management
Candidates can check the important dates for MICAT 2020 in the table that is given below. It is advisable to keep track of MICAT important dates 2020 so that they do not miss on any important events.
MICAT 2020 Important Dates
| | | |
| --- | --- | --- |
| Events | MICAT 1 Dates | Dates for MICAT 2 |
| MICAT 2020 Registration | October 9, 2019 | November 26, 2019 |
| Last date of application form | November 25, 2019 at 11:50 pm | January 16, 2020 at 11:50 pm |
| Admit Card Download | December 3, 2019 | January 22, 2020 |
| MICAT I exam date | December 7, 2019 | January 25, 2020 |
| Declaration of Result | December 23, 2019 | February 14, 2020 |
MICAT 2020 Admission Dates
| | |
| --- | --- |
| Announcement for candidates shortlisted for GE and PI | February 14, 2020 |
| GE & PI in Delhi and Kolkata | March 13, 14 & 15, 2020 |
| GE & PI at MICA Ahmedabad | March 2 & 3, 2020 |
| GE & PI in Bangalore and Mumbai | March 5,6 & 7, 2020 |
| Announcement of final MICAT 2020 Result | Fourth week of March 2020 |
Check Video on "Know All About MICAT 2020"


According to the exam pattern of MICAT 2020, candidates will find complete details about the mode of the entrance exam, the type of questions that will be asked, marking scheme, the total number of sections, duration of the exam.
MICAT 2020 Exam Pattern
| | |
| --- | --- |
| Particulars | Details |
| Mode of exam | Online |
| Duration of the exam | 2 hours 50 minutes |
| Total number of sections | Six |
| Total number of Questions | 105 approximately |
| Negative marking | ¼ of the total marks allocated for a particular question will be deducted |
MICAT Exam Pattern- Section- Wise
MICAT entrance exam is divided into three sections. The table consists of a number of questions asked, and time duration allotted for each section as per MICAT Exam Pattern.
Section-wise Exam Pattern
Parts

Section

No. of Questions

Time Allotted

Section I

Descriptive Test

4

35 Minutes

Section II

Verbal Ability (VA)

25

1 Hour 45 Minutes

(105 minutes)

Quantitative Ability (QA)

25

General Awareness (GA)

25

Divergent-Convergent Reasoning (DCR)

30

Section III

Psychometric Test (DT)

36

25 Minutes
Before starting your preparation for MICAT, it is important that you should completely know the syllabus of MICAT. After checking the syllabus, candidates should study about their strong and weak areas and work on them accordingly. Some of the important sections for MICAT syllabus 2020 are verbal ability, general awareness, subjective questions, verbal ability, psychometric test.
MICAT 2020 Section-wise Topics
Psychometric Test: Candidates must try and answer all the questions asked in this section. Through the Psychometric Test, candidates' characteristics and behavioural features are examined in the exam.
Verbal Ability: This section tests candidates' Comprehension skills and Vocabulary, and questions are based on topics such as:
| | | | |
| --- | --- | --- | --- |
| Sentence correction | Idioms and Phrases | Pronouns | Synonyms and antonyms |
| Fill in the blanks | Analogies | Articles | Jumbled paragraphs and sentences |
| One word substitution | Vocabulary | Tenses | Reading Comprehension passage |
| English usage or Grammar | | | |
Quantitative Ability: This section tests candidates' quantitative, logical skills, and the questions are based on topics like:
| | | | |
| --- | --- | --- | --- |
| Numbers | Geometry | Trigonometry | Ratios and Proportion |
| Heights & Distance | Profit & Loss | Percentages | Time-Speed-Distance, Work & time |
| Averages | HCF & LCM | Geometric Progression | Arithmetic progression |
| Number system | Arithmetic mean | Geometric mean | Permutations & Combinations |
| Logarithm | Calendar | Mode & Median | Simple Interest & Compound Interest |
| Venn Diagram | Probability | Harmonic mean | Number Base System |
| Binomial Expansion | Vectors | Coordinate geometry | Maxima & Minima Progression |
General Awareness: In this section, candidates' knowledge about current affairs is examined. So, they must magnify their knowledge to score well in this particular section. Questions are mostly asked from the following areas:
| | | | |
| --- | --- | --- | --- |
| Business | Current Affairs | Companies | Geography |
| Marketing | Advertising | Sports | Politics |
| Indian Constitution | Authors and Literature | Science & research | History |
| Media | Finance | | |
Divergent-Convergent Reasoning: This section tests candidates' Reasoning Ability, and questions are based on:
Data Sufficiency

Sequence and Series

Statement – Assumption

Visual Reasoning

Word Association
Descriptive Test: In this section of the exam, Descriptive questions are asked, which evaluate candidates' creative and unique writing skills. To perform well in this section, candidates must create a flair to write creatively.
Best Books for MICAT 2020 Preparation
Subjects

Name of Book

Author

Quantitative Aptitude

How to Prepare for Quantitative Aptitude for CAT

Arun Sharma

Quantitative Aptitude Quantum CAT

Sarvesh K Sharma

Data Interpretation and Data Sufficiency

Arun Sharma

A complete manual for CAT

Arihant

Verbal Ability

Mastering the Verbal Ability for CAT

Ajay Singh

Verbal Ability

R.S. Aggarwal

How to Prepare for Verbal Ability and Reading

Arun Sharma

Verbal Ability & Reading Comprehension

Arihant

Wiley's Verbal Ability

P.A. Anand

Psychometric Tests

Psychometric Tests for Dummies

Liam Healy

Ultimate Psychometric Tests

Mike Bryon

Management level Psychometric & Assessment test

Andrea Shavick

How to Pass Psychometric Tests

Andrea Shavick

General Awareness

General Knowledge

Arihant

Mega Yearbook

Disha Experts

Objective General Knowledge

Lucent

Social Issues and Institution

Wizard publication

The Divergent and Convergent Thinking Book

Dorte Nilsen

Manorama Yearbook

Pratiyogita Darpan

Indian Polity

M Laxmikanth
MICAT 2020 Preparations Tips
"The best preparation for tomorrow is doing your best today."
If you are preparing for one of the reputed management entrance exams like CAT, IIFT, MAT or XAT, preparing for MICAT 2020 exam is not going to be a difficult task. MICAT is quite different from other entrance exams, and the candidates must note that MICAT has questions which are descriptive in nature and candidates must pay attention to it. Follow the tips given below while attempting the MICAT 2020 exam to get an excellent score.
Tips to Approach MICAT Psychometric Test:
Answer All Questions: It is very important to answer all the questions in the psychometric test as leaving out even a single question might prove to be fatal. Also, this is a qualifying section and passing it is essential in order to be shortlisted for the second phase of selection.
Answer Immediately: Going for the ideal answers may get you into trouble as the psychometric test is the basis for the questions that will be asked by the interview panel. Therefore, you must answer candidly and not fake or beat about the bush.
Tips to Approach MICAT Verbal Ability Section
Attempt Short Questions First: In order to save time and get more questions correct, pick 'fill in the blanks' and 'synonyms and antonyms' first as they take less time in MICAT 2020. Then pick the sentence completion questions and passage as you progress.
Reading Comprehension at the End: Since the passages are lengthy and time consuming, you must attempt this section towards the end. Pick the easy passages first and answer them as they will take less time than the lengthier and more complicated passages.
Tips to Approach MICAT Quantitative Ability Section
Minimum Number of Questions: To get the qualifying score, you will have to attempt at least 18 questions or more. For this, you will have to manage time efficiently and ensure that you have at least 30 minutes for this section as well.
Keep Negative Marking in Mind: As per the exam pattern of MICAT, all sections carry negative marking of 0.25 marks for each wrong answer. Whenever in doubt, avoid marking the answer. Getting more correct answers is important rather than attempting all questions out of which some are incorrect.
Tips to Approach MICAT General Awareness Section
Read all the Questions: This is one of the most scoring sections of the MICAT exam as it takes the least time and it is possible to attempt all the 25 questions in 15 to 18 minutes. Therefore, one must at least read all the questions and then answer those about which you are sure. This will help you to save time and also score more marks.
Don't spend too much Time: In this section, you either know the answer or you don't know the answer. Hence, don't spend too much time to think about the answer. There's nothing that you can solve, therefore, if you don't know the answer, move on and don't waste time.
Tips to Approach MICAT Reasoning Section
Read Carefully: Convergent and divergent questions can be twisted in terms of language, therefore read the question carefully in order to understand what is being asked and mark the correct answer.
Solve your strong sections first: Pick the type of questions that are your master in that section. For example, if you are good at solving 'Permutations & Combinations' questions first, you must solve these questions first.
Tips to Approach MICAT Descriptive Test:
Make brief Points: Descriptive test are an important part of the test since the college wants to judge your creativity. Therefore, to present your ideas efficiently, write down the points that you want to present and then explain them in paragraphs. This is the best way to complete the essay.
Content Flow: While writing the essays/story, it is important that you maintain a flow of the content according to the quantity as well as quality. The essay should be simple and clear about the thoughts and must convey the message of the topic.
Questions related to MICAT
Showing 53 out of 53 Questions