UNESCO selects podcasts by Times School of Media students
Two podcasts have been chosen by UNESCO in its event "Celebrating Humanity in all its Diversity" which is created by the students of the Times School of Media (TSOM), Bennett University on the celebration of World Radio Day (WRD). Further, the selected podcasts have been put on UNESCO's website. In 2011 by the Member States of UNESCO and by the United Nations General Assembly in 2012 as an International Day, February 13 became World Radio Day.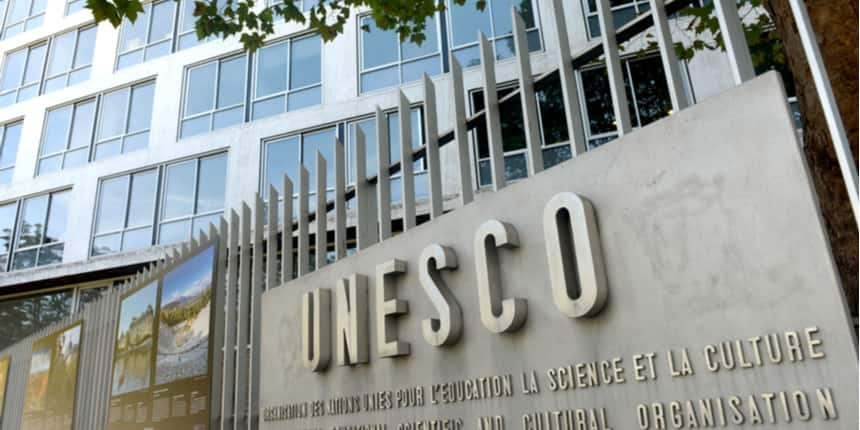 Podcasting, a concept that streams content and radio on demand on any device over the internet is one such trend that is gaining mass appeal. Students at TSOM, Bennett University through various practical, theoretical and critical listening sessions are trained to produce podcasts. During various projects and assignments that are a part of their curriculum, students are encouraged to think, conceptualize ideas and use state-of-the-art University's Media Labs with the latest media software to produce audio and video stories. 'Mere Gaav Mere Log' a three-part series produced by Utkarsh Gaharwar, Amrita Jha and Manas Dixit, students of Post Graduate Diploma - Digital Media (PGDM) and Homosexuality Promo, produced by Meher Dhanjal, Muskan Guliani and Raghavi Jhanjee, second-year students of Bachelor of Journalism and Mass Communication, were the projects given to them while they were learning to produce Radio Programmes and Podcasts as a part of their curriculum. The podcasts were promoted under the guidance of Dr. Moina Khan, Assistant Professor, TSOM, Bennett University.
"Times School of Media, Bennett University gives special emphasis on practical learning while giving a strong theoretical foundation to its students. The curriculum for its Post Graduate Diploma in Digital Media, and BA in Journalism and Mass Communication programs are designed in a manner where students get the opportunity to experience skill-based learning and are industry-ready", said, Dr.Moina Khan, Assistant Professor, TSOM, Bennett University, Greater Noida.
The Mass Communication programs at Times School of Media have been designed in association with India's largest media conglomerate- The Times of India Group.
Bennett University, Greater Noida Updates and Articles
Bennett University has released the application form for BA in...
13 Feb 2020
The head of Times School of Media, Bennett University Sunil Sa...
13 Mar 2019
Questions related to Bennett University, Greater Noida
Showing 118 out of 118 Questions