ACJ Entrance Exam 2018 - Preparation Tips and Exam Day Guidelines
ACJ Entrance Exam Preparation Tips 2018 – The online entrance exam of ACJ 2018 is scheduled on May 13. The Asian College of Journalism is a popular one and a few thousand students appear for the entrance exam vying for a seat in the Post Graduate Diploma in Journalism offered by it. Since the ACJ entrance exam is online and not many details are known by students, Careers360 has put forth preparation tips and exam day guidelines for the ACJ entrance exam 2018. A significant aspect to succeed in any competitive exam is to draw a clear cut plan, adhere to it and ensure that it is correctly executed. The ACJ entrance exam 2018 - preparation tips and exam day guidelines aims to aid aspirant in cracking the exam successfully. ACJ entrance exam preparation tips and exam day guidelines consist of what to and how to prepare in addition to a correct exam day strategy that culminates in success. Read on to know how to crack the ACJ entrance exam 2018 with flying colours.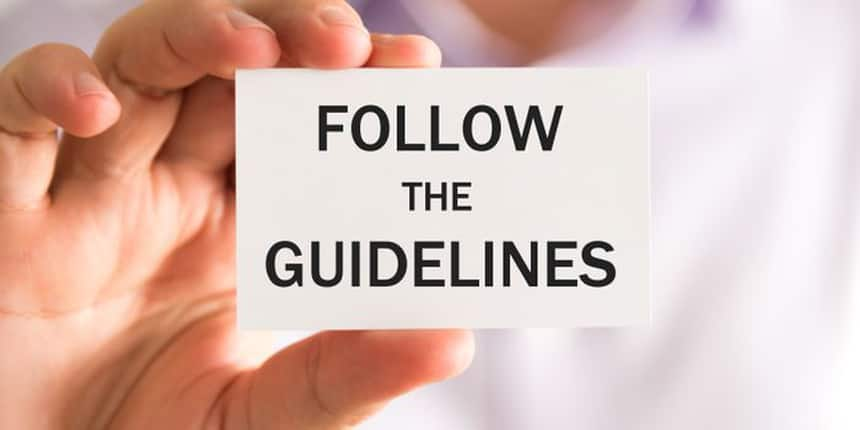 Before you start, know the ins and outs:
How to prepare for ACJ entrance exam 2018? The starting point for the answer to this question is the exam pattern and the syllabus. It is important to be familiar with the ACJ entrance exam pattern and the syllabus to study from. This allows all aspirants to be well versed and know what to expect in the exam.
ACJ Entrance Exam pattern 2018

Mode of exam

Online

Language

English

Section

Time

Marks

Part A- English Language Skills

2 hours

100

Part B- General Knowledge

1. Current Affairs

2. writing ability, analytical thinking

and  problem-solving  skills

90 minute

 

60-65

35-40
Check the Syllabus
Since the ACJ syllabus is not much known and is not disclosed by the institute, students can read the newspapers for current affairs; look up the many competitive exam books for English, reasoning and analytical ability. Prepare for the exam with the help of these and the exam can be easily tackled.
Revise what you have studied
Just studying is not enough. The old adage "Practice makes a person perfect" holds true. So revision and practice is an integral part of the ACJ entrance exam preparation. Another important tool recommended and one of the preparation tips for ACJ entrance exam 2018 is the use of short notes or the flash cards made in the initial days. These are useful to quickly recall important topics and formulae.
Do mock tests but don't overdo
While mock tests are important and an integral preparation tool, too many of them may result in demotivation and unnecessary stress. So, use them correctly and moderately. It's best to analyse and revise after each mock test. As D-day approaches, its best to restrict oneself to a mock test a day but not all day.
Adequate sleep and healthy food
During the fag end of your preparation for ACJ entrance exam 2018, one of the most important things to be kept in mind is to eat healthy food. The other is adequate sleep. This can allow candidates to be in the best of their health and able to give their best shot. If neglected, it can lead to sickness that one can ill afford. A healthy and sound mind will play a vital role in helping the candidate crack ACJ entrance exam 2018 and come out in flying colours.
Take essential breaks
Human mind is also like a machine and needs rest and a break from continuous work. It is advisable to take regular breaks after continuous study. This will help to re-energise and boost revision efforts as well as recall capacity. During these breaks, relax the mind with activities like listening to music, meditation etc as per the individual preferences.
Avoid discussions and stress
An important preparation and exam day tip for ACJ entrance exam 2018 is to avoid stress and discussions with others. Each individual has his/her own strengths and positive attributes. So comparison should be avoided and exam discussions banned unless it is a doubt solving session. A relaxed and positive mind-set goes a long way in contributing to success in any exam.
Say no to distractions
Social media, chatting up friends are exercises that ought not to have a place in this crucial time. So throw these out and say no to distractions. It is a time for focus as the results could shape your career in a good way.
Exam day tips for ACJ Entrance Exam 2018
Report to the ACJ entrance exam centre at 9:00 a.m

Carry the print out of ACJ 2018 admit card 2018

Carry the photo identity card which includes (Aadhaar Card or the driving license)

There will be half an hour break between the two papers

The ACJ entrance exam will commence at 9:30 a.m and end at 1:00 p.m

Read the instructions carefully before attempting the questions

Do not mark the answers in haste

Manage your time well during the exam