How to Prepare for ACJ Entrance Exam?
While starting preparation for any entrance exam, the first thought that comes to a candidate's mind is whether to start the preparation with the help of some coaching or not? Most of the candidates join coaching classes with high hopes and pay huge amounts just to crack the ACJ entrance exam. However, there are aspirants who are unable to join any coaching classes. The reason could be the high fees, willingness to score well with self-study. In this article of "how to prepare for ACJ", Careers360 will help you know about preparation strategy for ACJ entrance exam, study material required, free mock test options and much more.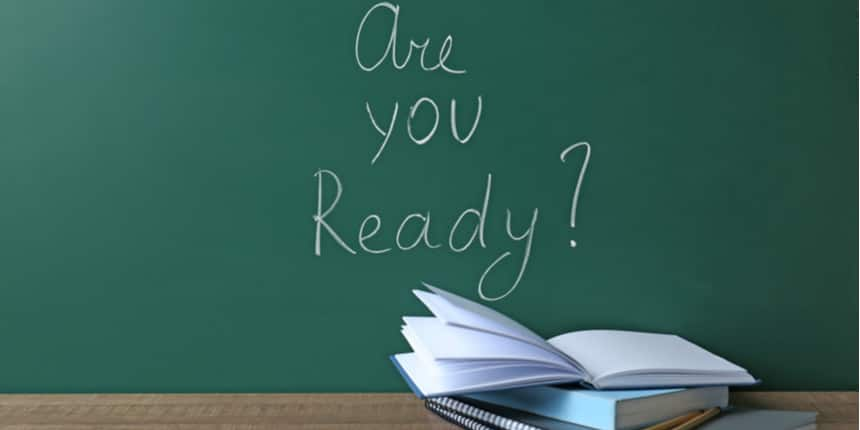 How to Prepare for ACJ Entrance
Candidates must form their strategies planning before the preparations for ACJ entrance exam. Some of the strategic planning are:
Follow exam pattern and syllabus

Make a preference to opt for coaching centres or self-study

Take Mock tests and solve sample papers

Time management

Basic strong and chapter-wise preparation
1. Follow Exam Pattern and Syllabus
The first step towards your strategic planning for ACJ 2020 must be to know about the exam pattern and syllabus. Once you have a piece of good knowledge about the exam pattern and syllabus of the ACJ entrance exam, you can start your practice in a good way. Before knowing how to prepare for the ACJ entrance exam, candidates should go through with the exam pattern and its structure. The exam pattern of the ACJ entrance exam includes the exam mode, the type of questions, exam-duration, marking scheme, etc. The ACJ entrance exam is divided into two sections:
Section A: Candidates are evaluated on their English Language skills.
Section B: Candidates are assessed on their general knowledge and current affairs
ACJ Entrance Exam Pattern
Exam Session

Subject

Time

Marks

Morning

English Language Skills

2 hours

100

Afternoon

General Knowledge

Current Affairs

Writing ability, analytical thinking, and problem-solving skills




1:30 hours

100
ACJ Entrance Exam Syllabus 2020
According to ACJ syllabus, the question paper will be divided into two sections which are given below:
ACJ Syllabus for English
Correct misspelled words

Verbs

Essay writing

Make sentences using words

Tenses

Preposition

Parenthesis
ACJ Syllabus for General Knowledge
Scientific discoveries

Space exploration – e.g. Cassini-Huygens

Economics (understanding of terms like GDP)

New Media Terms (What is an I-pad?)

Identifying people who have been in the news in the past year

Events or people associated with the 1857 revolution,
2. Coaching or Self-Study
If candidates feel the need to take coaching for preparations should opt for the best coaching centres which would help them to recover in their weak topics and areas. Between coaching vs self study, self study needs a lot of planning and discipline. On the other hand, coaching classes provide in-depth study material and a list of frequently-asked questions. But when you are studying alone, you will not have access to such things. Before opting for self study, first of all you need to remember to concentrate on your studies. This process of self study requires time, and a lot of R&D to succeed.
Steps for Self-Study
Step 1- Set the targets
Step 2- Make good study materials
Step 3- Make short notes for end time revision
Step 4- Cover each section
Step 5- Try to solve maximum sample papers and mock test
Step 6- Keep practising
Step 7- Create learning groups
Step 8- Take breaks.
3. Take Mock Tests and Solve Sample Papers
Preparation for any competitive exam will be incomplete without taking the mock tests. Solving question papers and taking mock tests will help you get more ideas about your strong and weak points, help you in solving questions with more accuracy and will ultimately help you in improving your time management skills by solving the question in a time bound environment.
4. Time Management
After taking mock tests, you will manage your time according to your exam duration. It is very important to complete your exam in a given time so you have to manage and save your time. If you want to manage your time then you will take more and more mock tests and online quiz bcoz online mock tests. Aspirants must manage their time by attempting the question which they are sure of and can solve quickly.
5. Chapter-Wise Preparation
Regularly keeps yourself updated with the basic and the formulas and try not to look into your notes when you practice. Firstly solve the simple sample papers then go to the hard one. For cracking the ACJ entrance exam, It is important that you know which are the important chapters for the entrance exams and what is the chapter wise weightage of each chapter in the exam.
6. Revision and Make Short Notes
It is necessary to do revision on a regular basis. Allot equal time to each section for revision, sometimes there are few topics which are easily forgettable, so one needs to do special revision to those topics. It is necessary to prepare sticky notes, these self made notes play an important role during revision. It should contain formulae, concept and short tricks.
ACJ Entrance Exam Preparation Tips: Some Tips for the Exam day
Get your stuff ready which you have to take in your examination like admit card, a valid government ID and reach the examination centre 30 minutes early so that it can be convenient to you in finding the entrance exam

One should be calm and relaxed during the exam as having stress will lead to nothing apart from degrading your performance.

Candidates while solving questions should search the question which is from their strong topics as they will consume less time and increase the number of attempts.