How to Prepare for Mass Communication Entrance Exams
How to Prepare for Mass Communication Entrance Exams – Once the choice to take up journalism is made, most students next look up on how to prepare for mass communication entrance exams. The reason is that most journalism courses do have an entrance exam but don't really specify the syllabus, books, strategy etc to refer from or any such relevant information. In order to prepare for any mass communication entrance exam, these are vital factors that are required. Careers360 has compiled all pertinent information regarding books, syllabus from various sources, toppers and experts to aid students in their mass comm entrance preparation. In addition, tips have been provided on how to keep abreast with current affairs, improving general knowledge and more that are also important to prepare for mass communication entrance exams. Check the article on this page to know how to prepare for mass communication entrance exams.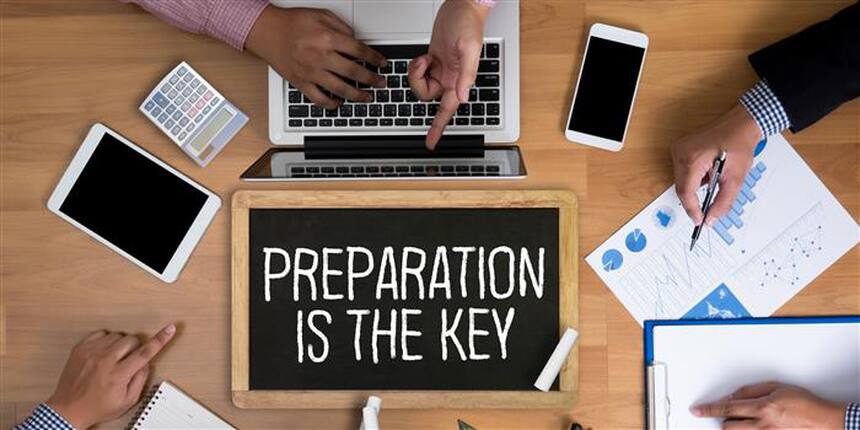 Be Well Versed With Exam Pattern
Before proceeding to prepare for any of the mass communication exams, candidates must be well versed with the exam pattern. This is an important preparation tip as candidates will be aware about the type of questions that will be asked in the entrance exam, well in advance. This will enable them to develop a plan so that they are able to crack the mass communication exam with ease. By knowing the exam pattern, candidates will know which section they need to give more focus to. They will also understand the marking scheme to know the scoring areas. Knowing the exam pattern will not leave the candidate bewildered on the "d-day" of the exam.
Be thorough with the Syllabus
Most of the institutes of mass communication, which conduct the entrance exam, whether at the undergraduate or post graduate level, have more or less the same topics and subjects from which the questions are asked. It is observed that questions that are asked in mass communication entrance exams are normally from topics listed below:
Current Affairs

General Knowledge

Comprehension

Reasoning

Logical

Analytical questions
Important Books to crack Mass Communication exams
Students are often at a loss to figure out the books they should use to prepare for different mass communication entrance exams. There are no fixed books specified by the institutes. However, toppers have advised few good quality books and study material. The aim should be to be well acquainted with what they are studying. Candidates must remember that they are not supposed to do research work.
Some of the books which the candidates who are preparing for Mass Communication Entrance Exams can consult are listed below:
S.No

Name of the book/ Subject

Author

1.

Manorama Year Book- Current Affairs and general Knowledge

-

2.

Success Master: Journalism & Mass Communication Entrance

-

3.

Mass Communication in India

Keval J Kumar

4.

Popular Master Guide for Journalism & Mass Communication Entrance Examination by Ramesh Publications

R Gupta

5.

Handbook of Mass Communication (Theory and Practice)

V K Joshi

6.

Arihant Mass Communication Journalism Entrance Examination of All Indian Universities

-

Newspapers to be Read

1.

Hindu

2.

Times of India

3.

Indian Express

4.

Navbharat Times (Hindi)

5.

Dainik Jagraan (Hindi)

6.

Dainik Bhaskar (Hindi)

Magazines to be read

1.

Frontline

2.

India Today
Enhance your reading skills
In the present era of technological revolution, one can get a lot of stuff to read with the help of the internet, not only on your laptop or desktop but on your mobile as well. If the individual inculcates the habit of reading, then it will expose them to the real world as well. Possessing strong reading skills will enable the candidates to enhance their ability to comprehend as well. Reading also helps individuals to critically analyze a particular topic and express their opinion as well. This will help the candidates in interviews also.
Keep yourself updated with current affairs
Candidates who are preparing for mass communication entrance exams, they must be updated with the current affairs, whether they are national or international political events, economy-related issues, sports and entertainment news, important appointments, awards given to individuals in different fields. In most of mass communication entrance exams, candidates are asked either objective or subjective questions from current affairs. Hence, being updated with all the latest developments will aid the candidates to easily sail through the entrance exam of mass communication.
Increase your General Knowledge
A student who is wanting to appear in the mass communication entrance exam must continuously work towards increasing their general knowledge. The sky is the limit when one talks about general knowledge. One of the aspects of general knowledge is knowing about your country such as the total number of states and union territories, their capital, demographics of the country, about the national emblem, animal, flower to name a few. Candidates should know about the currencies of different countries, the names of the heads of countries and other such important points.
Improve your writing skills
An important aspect which the student must remember while they are preparing for the mass communication entrance exam is to improve their writing skills. Most of the entrance exams are a blend of objective and subjective questions. They should practice writing about socially, politically, and other relevant topics. While practicing how to write for mass communication entrance exams, the candidate should also practice to write for a two mark question or a ten mark question or a fifteen mark question. They should know how to write in a concise manner as well as in detail, depending on the marks for each question. The responses should be in accordance with the questions and candidates should not beat about the bush.
Solve past years question papers
There is a saying that "Practice makes a man perfect." The more the candidates solve past years question papers of mass communication entrance exams, the better it will be for them as it will assist them to get an idea about the difficulty level of the test. Accordingly, candidates can draw a strategy for the exam. They will be able to assess on which topics they need to focus more, which topics are easy and which of them are time consuming.
Manage your time well
"Time waits for none," hence students who are preparing for the mass communication entrance exam, then must draw a realistic time table and ensure that they adhere to it. A day gone is a day lost. Time management holds the key to success in any competitive exam, hence during the course of preparation, candidates should judiciously utilise it. The aim should be to cover the complete syllabus of entrance exam of mass communication at least two to three months before the exam. Candidates should not spend too much time on one subject or topic. However, they should move forward only after they have finished one subject or topic completely. Once the syllabus is completed the focus should be on solving sample and past years question papers.
Have discussions with experts on various topics of social and political relevance
Most of the mass communication entrance exams are followed by interviews and group discussions. Hence, to know different viewpoints on various topics, candidates can discuss it with experts or take tip from those who have successfully cleared these mass communication entrance exams. This will help the candidates to develop clarity of thoughts even while answering questions when they appear for the entrance exam or at the time of group discussion or interview.
Top Media & Mass Communication Colleges and Exams In India
| | | |
| --- | --- | --- |
| S.No | Exam Conducting Body | Name of the Exam |
| 1. | Delhi School Of Journalism | |
| 2. | Christ University | Christ University BA CEP |
| 3. | Guru Gobind Singh Indraprastha University | |
| 4. | | |
| 5. | Symbiosis International University | |
| 6. | University of Rajasthan | |
| 7. | | |
| 8. | | |
| 9. | | |
| 10. | JET | |
Also Read:
St. Xavier's BMM Entrance Exam Preparation Tips