Asian College of Journalism- "Future Belongs to New Media" says Dean of ACJ, Nalini Rajan

Media is considered as the fourth pillar of democracy and with the surge in internet, the field of journalism and mass communication has grown by leaps and bounds. Hence, it is imperative to keep pace with the changing scenario and ensure that the students who take up journalism as a career are well versed with the developments that are taking place in this field. Nalini Rajan, Dean of Studies at Asian College of Journalism in a conversation with Careers360 highlights the various courses that are offered at the institute, the methodology used to keep students abreast with what is happening in the field of media through regular feedback while preparing them to set their foot in the industry. She adds that that the budding journalists are taught about the value of factual correctness and quality of journalism. The college also offers a course in the sphere of 'Business and Financial Journalism' - a niche field in journalism that is increasingly gaining popularity. She also talks about the admission process followed at ACJ and other important aspects of journalism. Read on to know more......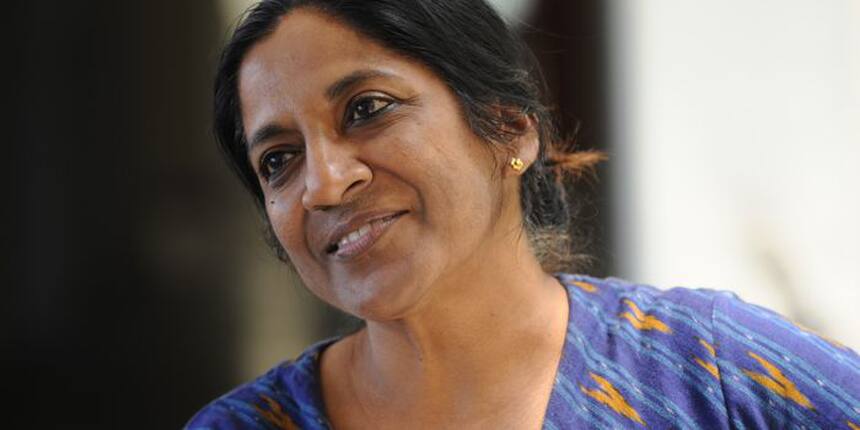 Careers360: Journalism has evolved so much till date. What are the challenges faced in today's world with respect to the integrity, quality etc of Journalism and Journalists in particular?
Nalini Rajan: I think one of the biggest problems in journalism is that few journalists spend time checking facts. As a result, one can find several errors in both newspapers and on news channels. This lapse can compromise the integrity of the media.
Careers360: Asian College of Journalism offers two programmes- a PG diploma in Journalism and the other on Business and Financial Journalism. Who should take up these courses?
Nalini Rajan: The PG Diploma Course is well-rounded, with several diverse elements like Covering Deprivation, Key Issues in Journalism, Media Perspectives, 31 elective courses, and so on – apart from journalistic elements pertaining to the print, television, new media, and radio streams. The PG Course on Business and Financial Journalism concentrates on thorny issues related to business and finance, and has fewer elements pertaining to other areas. Candidates should decide whether they wish to get information on wide-ranging subjects in a journalism college or largely concentrate on mastering the complexities of Business Journalism.
Careers360: The ACJ-Bloomberg Programme on Business and Financial Journalism comes with support from the industry. Why Business and Financial Journalism? What kind of careers and career trajectory can be expected out of this course?
Nalini Rajan: The truth is that there are several jobs available in Business and Financial Journalism, even at the entry level. Of course, not everyone is interested in specializing in these areas. But for those who do, these are great career options.
Careers360: What is the process of selection at ACJ for both programmes? What does the college look for in students?
Nalini Rajan: We have a rigorous entrance exam, comprising questions on English grammar and style as well as on Indian and world news and events. Based on the results, we call candidates for an interview with faculty members. We expect students to have decent English language skills and a good news sense.
Careers360: Specializations offered for the PG diploma in Journalism are Print, New Media, Television and Radio. When does the specialization start? Are students supposed to indicate their choice of specialization at the start of the course? How should they decide what is the best for them?
Nalini Rajan: Specialization in the different streams begins in the second term and continues in the third term. In the first term, all the students get some training in all the streams. Students must indicate their choice of specialization at the interview stage, at the latest. If a candidate is uncertain about which stream to join, the faculty members on the interview panel spend some time counselling him or her.
Careers360: What is the M.A. Journalism from Cardiff University? What are the highlights of this programme? What are the benefits of doing this programme and who awards the degree after completion?
Nalini Rajan: We are right now in the process of revamping this programme. Cardiff University, UK, awards the MA degree in Journalism to candidates who successfully pass the programme.
Careers360: Journalism in today's context comes with immense challenges. Moreover the kinds of specializations that are being offered encompass different media. How does student choose what is best for him/her? What kind of role does a good institute play in this decision?
Nalini Rajan: Throughout the academic year, students are given feedback about their work. At the time of the placements, most know their strengths and weaknesses. Our placements team also spend a lot of time advising students on their best options in terms of job offers.
Careers360: How do you think technology has impacted journalism and mass communication in general? How has the traditional media fared as compared to new media? How have the dynamics changed for the journalism studies and its implementation?
Nalini Rajan: We think that the future will belong to the new media. Right now, we have two integrated newsrooms where all students are trained to be multimedia experts.
Careers360: Considering that mass communication and journalism have institutes mushrooming plenty, do you think this is a factor that contributes to the existing low demand with lower salaries and fewer jobs? Are there other factors that may be contributing to this?
Nalini Rajan: There are many mass communication and journalism institutes, but we firmly believe that our college is among the very few that are committed to serious journalism. So far, our placements record has been exemplary, with an average of 90-95% students getting jobs. Yes, entry-levels jobs may not always pay well, but fortunately they are still available.
Careers360: One complaint that is common across industries is that a gap exists between the requirements of the industry and the quality of workforce available? What is your opinion on this and if there are anomalies, how can we rectify the same?
Nalini Rajan: I feel proud to say that our students are much in demand in the industry, because of the good state-of-the-art training they get at the ACJ.
Careers360: How important are internships for media students? How does ACJ support its students in this regard? Can you give some examples of this?
Nalini Rajan: We only have direct recruitment in the industry, and do not have internships for our students.
Careers360: What are the recent initiatives by ACJ to keep the pedagogy and curriculum at par with the changing trends?
Nalini Rajan: I have already mentioned the integrated newsrooms at the ACJ. In terms of courses, we have added data journalism, mobile journalism, literary journalism, and social media journalism. We hope to get someone to teach students about encryption.
Asian College of Journalism, Chennai Updates and Articles
ACJ-Bloomberg launch Financial Journalism – The ACJ-Bloomberg ...
24 Apr 2017