Mass Communication Jobs in India
Mass Communication Jobs in India - There are a number of job opportunities in the field of mass communication in both government and private sectors. With electronic and paper media being the main poles of Indian communication, there is a lot of scope in the journalism and mass communication industry. There are numerous news channels, magazines, media houses, and newspapers that hire mass communication graduates. Many public relation firms, news agencies, TV channels, advertising agencies, broadcast companies, newspapers, photography organizations and newspapers that are there to provide job opportunities to the graduates. After completing your degree in mass communication, you can work as a reporter, writer, editor, fashion photographer, film director, TV correspondent, screenwriter, etc. Some of the profiles are given below in detail: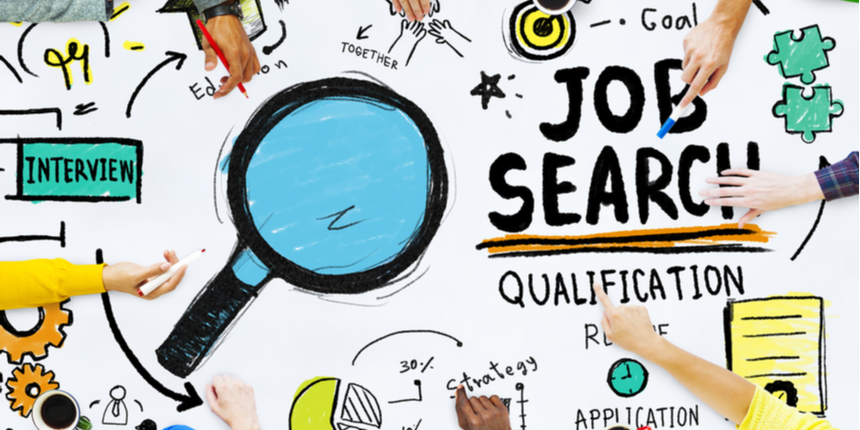 1. TV Anchor
A TV Anchor is a programme host. Anchoring is the art of presenting or delivering a programme. It is, in other words, introducing the audience to the programme. TV news anchors present news in different languages - foreign, national and regional languages. They are passionate, enthusiastic, charged up and possess detailed knowledge of issues. The nature of the programme determines the anchor's conduct.
TV Anchor Skills Required
Good voice modulation, articulation

Knowledge

Excellent language & communication skills

Versatility

Vibrant attitude

Flexible approach towards the profession

Good, Camera friendly appearance

Smart disposition

Good perception

Good timing

Dynamism

Command over pronunciation

Good general knowledge of issues from different fields

Good sense of humour

Spontaneity

Calm and composed disposition

Unique style

Good mental ability

Leadership qualities are an asset
TV Anchor Job Scope
ZEE

Star Plus

Aaj Tak

Sahara News

Sony

Sun

BBC

Fox News

CNN IBN
TV Anchor Salary
TV anchors are commissioned for a certain number of shows or programs. The money they earn depends upon their rating as an anchor. Beginners do not earn as much as experienced anchors. Newscasters earn a salary between Rs 1.5 lakhs - Rs 5 lakhs per annum. The difference in earnings depends on the rating / reputation of the TV channel.
2. Advertising
Advertising is a visual or audio form of marketing communication which aims at promoting or selling a product. The goal of advertising is to reach people most likely to be willing to pay for a company's products or services and entice them to buy.
Advertising Skills Required
Strong communications

Creativity Competitiveness

Working under stress and pressure

Presentation management

Persuasiveness

Confidence

Being a team player

Learning effective online communications

Highly flexible
Advertising Job Scope
Education sector

Banking sector

Retail sector

Pharma sector

Public Relation

Sales Promotion

Internet marketing

Media research

Social Marketing
Advertising Salary
Advertising is a burgeoning career path for anyone who has chosen it, so growth and climbing through the ranks is quite an obvious future. Fresh graduates can command a salary between INR 9,000 to INR 15,000, while those with an MBA start off with something between INR 15,000 to INR 20,000. Once you have a little experience, you will earn more than INR 30,000 depending on the ad agency you choose to work for.
3. Disc Jockey
Disc Jockeys are artists that mix recorded tapes as it is playing. They also record their mixes for later sales and distribution. Disc Jockey creates music for an event or a radio audience by combining various genres and tracks through a variety of equipment like turntables, mixers, graphic equalisers, tape decks and several other sophisticated sound processors.
Disc Jockey Skills Required
Cueing

Equalization and audio-mixing,

Beat-matching

Scratching

Beat juggling
Disc Jockey Job Scope
Career opportunities for sound engineers and technicians are available in various fields like radio stations, tv channels, studios, multimedia design, animation, advertising firms, movies and more.
Disc Jockey Salary
Depending on your credentials and experience, a stint at an event can earn a DJ anything between Rs 30,000 - Rs 70,000 per night. There are also several DJs who are employed full-time in the broadcast and hospitality industry. Salaries here vary between Rs 3 lakh - Rs 8 lakh per annum, depending on experience and popularity.
4. FilmMaking
Filmmaking is nothing but the process of making a film involving production, recording and editing which are furthermore divided into various parts. Filmmaking careers can be direct or indirect. Direct careers are actually involved in film projects, whereas indirect careers include critics, archivists and distributors.There are no real single filmmaking courses.
FilmMaking Skills Required
Team Ability

Responsibility

Excellent Communication

Administrative Skill

Stamina

Great Visual Sense
FilmMaking Job Scope
Film Studios

Radio Stations

News & Media

Video Editing Companies

Government Departments

Production Houses

Advertising Agencies
FilmMaking Salary Range
The average pay for a Film / Video Editor is ₹23,000 per month.

Those who are well established in this field can command their own salary on the basis of the work they do.

Experienced professionals in this field prefer target based work mostly, and used to involve in more than one project.
5. Video Editing
Video Editing is the process of editing and manipulating video images and clips. The whole process of making art aesthetically appealing lies in the technique of editing visuals. Video editing covers the whole process of re-arrangement and modification of the video from.
Video Editing Skills Required
Knowledge of the film industry and movie production

Ability to work alone on detailed and sometimes tedious work

Ability to remain calm and confident in high-stress or crisis situations

Willingness to work long hours on rush assignments

A good photographic eye for camera angles and special effects, as well as knowledge of audio effects

Flexibility to deal with production delays, unexpected problems and varied personality types
Video Editing Job Scope
Any organization that produces video, be it film production houses, news channels, media houses or even YouTube channels; all need video editors. Therefore, job prospects for video editors are very good when it comes to the job market. If you do not prefer working for a company, you can start your own firm as well or start freelancing too get your started.
Video Editing Salary
Someone who is recently starting out in the field can expect around 10,000 to 15,000 as salary per month. But, once you gain experience and the necessary skills to mark your place in the industry, the salary of a video editor can grow exponentially. A creative and experienced video editor working for a large studio can earn a salary of Rs 40,000 to Rs 75,000 very easily.
6. Radio Jockey
Radio Jockey is a person who hosts a talk show on radio. In simple terms, he/she is the 'sutradhaar' of an assigned show on radio. He/she hosts the show, reads the script, plays the music and audio advertisement at specific intervals, raises topics of concern, designs subjects for discussion and interacts with callers and listeners via telephone, email, social media and SMSs.
Radio Jockey Skills Required
Radio Jockeys should be diplomatic in character as you have to interact with people of different nature. You must maintain a down-to-earth and approachable attitude so that listeners can comfortably make calls and speak their hearts out. In order to become a good RJ, all you need is a good command over your language - especially Hindi. Apart from this, a pleasant voice that people relate to is crucial. If you are a person who's whacky, innovative, creative, fearless and willing to experiment with new content, you can do brilliantly as a script writer or a radio producer.
Radio Jockey Scope
With the opening of the airwaves, radio jockeys are in demand of the private sector. They can work with the various leading FM channels and private radio ventures such as AIR, Radio Mirchi, Big FM, Red FM, Radio Mid-day, Radio Wani, Times FM, Radio Star, and many other independent radio stations.
Radio Jockey Salary
Radio is a creative field and Radio Jockey is a creative profession; therefore salary is completely dependent upon the brand that you build for yourself. Some popular Radio Jockeys today earn hefty packages that can range up to 12 to 15 Lakhs. However, if you are a fresher you can expect anywhere between Rs 1.8 to 2 lakh as salary, which can grow exponentially as your skills, experience and brand image grows.
Mass Communication Salary in India
Whereas candidates passing out from IIMC, Symbiosis College and many other institutes receive attractive placement after their courses and handsome salaries, students from not-so-well- known institutes have to work hard to get placed. Starting salary for a mass communication professional could be between Rs 12,000 and 25,000. After 5 Years of work experience a professional can expect higher salary in the range of Rs 50,000 to Rs 1,00,000 per month.
Top Recruiters for Mass Communication
Times of India

India Today

Hindustan Times

The Telegraph

The Hindu

The Republic

Zee News

Times Now

Ajj Tak

Collegedunia

Collegedekho

Mota Chasma

Careers360

Aglasem

Shiksha

Cox & Kings

Times Group

Percept Limited

Balaji Telefilms Limited

Outlook

Star India

BBC

NDTV

Network 18

Doordarshan

India TV

Zee Network

Indian Express

Wizcraft Entertainment

DNA Entertainment Networks

Cineyug Entertainments

Sahara One Media and Entertainment Limited