MICAT Cut Off 2020 - Candidates who wish to take the entrance exam must note that MICA, Ahmadabad does not officially release MICAT 2020 cut off. The cut off of MICAT is the minimum marks that candidates are required to score to be eligible to participate in further round of selection. Candidates are called for the next round of selection which includes interview and group discussion if they obtain the requisite MICAT cutoff 2020. MICAT I result has declared in online mode on December 24, 2019 while MICAT II 2020 result has announced on February 13, 2020. The final result of MICAT 2020 will be declared in June. Some of the parameters which are normally taken into account while determining the MICAT cutoff 2020 include the total number of candidates who appeared for MICAT, the difficulty level of the exam, past years cut off trends. Go through the complete article to know all about MICAT Cut off 2020.
Latest: MICAT Result 2020 for phase II available now. Also, check the shortlisted candidates' list of GE & PI for PGP programme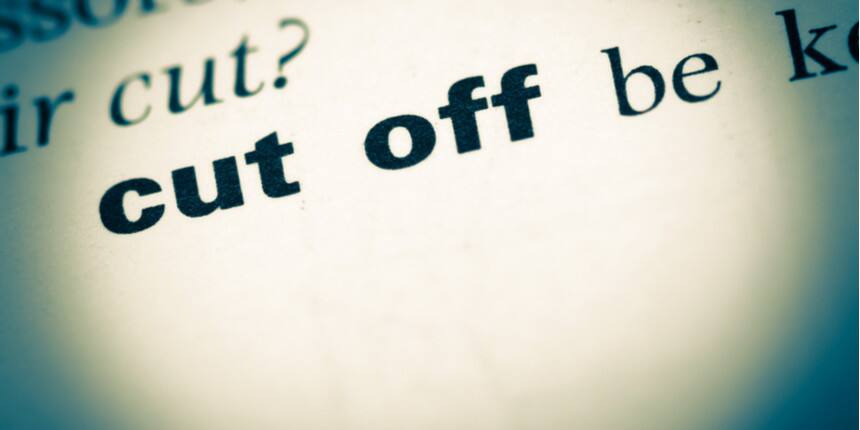 MICAT 2020 is conducted twice by MICA Ahmadabad in computer-based mode. MICAT I was held on December 7, 2019 while MICAT II was held on January 25, 2020.
What are the factors that determine Cut off of MICAT 2020?
Although MICAT cut off is not declared officially, some of the parameters that can be considered while determining MICAT cut off 2020 are mentioned below:
Difficulty level of MICAT 2020

MICAT 2020 cut off trend of past years

Total number of candidates appeared for the exam

Total Number of seats available
MICAT Cut off of past years
According to the experts, the sectional cutoff of MICAT for the past year is given below in the table.
Expected MICAT Cut off determined by experts
| | | |
| --- | --- | --- |
| Sections | No. of Questions | No. of questions to attempt |
| Psychometric Test | 36 | Mandatory to attend all questions |
| Verbal Ability | 25 | 19-20 |
| Quantitative Ability | 25 | 15-16 |
| General Awareness | 25 | 10-11 |
| Divergent-Convergent Reasoning | 30 | 19-20 |
| Descriptive Test | 4 | 6 |
| Total | 145 | 45-47 (Expected Overall cutoff) |
MICAT Result 2020
MICAT result for second phase has declared on February 14, 2020 in online mode. All candidates who cleared the entrance exam, have to participate in the MICAT selection procedure, including interview and group exercise. The final MICAT 2020 result will be announced in June in online mode.
Preparation of Merit List for GE- PI of MICAT 2020
The first step that candidates need to clear to be eligible for the next round of selection is the Psychometric test.
Candidates who clear the psychometric test, they are again evaluated on the basis of their performance in Verbal ability (VA), Quantitative Ability (QA), General awareness (GA) and Divergent-Convergent Reasoning (DCR) section.
Candidates who meet all the parameters which are mentioned above, they will be called for GE/PI
List of shortlisted candidates will be prepared based on MICAT I or MICAT II or better of the two scores if a candidate appeared in both the exams
Once the candidates meet the requisite cut off of different sections, they are put to the test with the descriptive section.
Preparation of MICAT 2020 Final Merit List
Candidates who will fulfill the parameters that are listed above, only they will be able to make it to the final merit list of MICAT 2020:
Candidates who will face the interview and approved by the panelists
Candidates who score 3.5 or more on a 5 point scale in GE
Candidates who score 4 or more on a 5 point scale in PI
Questions related to MICAT
Showing 53 out of 53 Questions