MICAT Result 2020 (Released)- Phase 1, 2 and Final Scorecard Download
MICAT Result 2020 - MICA Ahmedabad has announced MICAT 2020 result (phase II) on February 13 in online mode at mica.ac.in. In order to check the MICAT result 2020, candidates have to enter their login ID and password. The result of MICAT 2020 is released in the form of a merit list. Shortlisting of candidates in the final merit list is done for GE and PI round, on the basis of MICAT (both phases) and CAT / XAT / GMAT scores. On the basis of performance in all the rounds, a seat is allocated in the Mudra Institute of Communications. Earlier, the MICAT I result was declared on December 24, 2019 and February 13, 2020 respectively in online mode. The result of MICAT 2020 mentions the qualifying status of the candidate. After the announcement of the MICAT result 2020, the authorities had announced the admission status of candidates who are shortlisted for the next round of selection of MICAT 2020. Candidates can check the admission status by entering the MICAT application number. Every year, around 4,453 candidates register for the MICAT entrance exam. Candidates can go through this article to gather complete information about MICAT result such as MICAT 2 result date, steps to check the result, marking scheme, weightage for the final selection of the entrance exam, cutoff, etc.
Latest: Click Here - To check the shortlisted candidate's list of GE & PI for PGP program
Click Here - To check MICAT 2020 Result for Phase II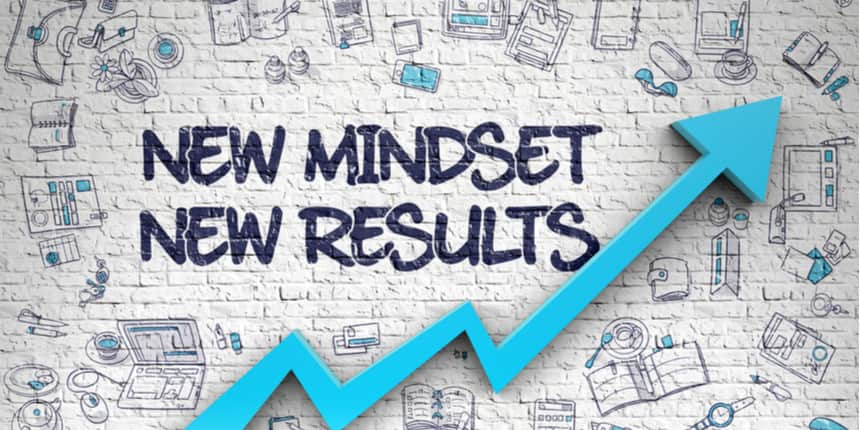 MICAT Result 2020 - Important Dates
The table consists of all the important dates related to MICAT 2020 result in one place for students' convenience. MICAT 2020 exam date has been declared. The entrance exam is held in two sessions and therefore the MICAT result 2020 is declared separately.
MICAT Result Date 2020
| | |
| --- | --- |
| Events | Dates |
| MICAT II 2020 entrance exam date | January 25, 2020 |
| MICAT exam result date | February 13, 2020 |
| GE & PI Shortlist | February 14, 2020 |
| GE & PI at MICA Ahmedabad | March 2 & 3, 2020 |
| GE &PI at Bangalore & Mumbai | March 5,6 & 7, 2020 |
| GE & PI at Delhi and Kolkata | March 13, 14 & 15, 2020 |
How to Check MICAT Result 2020?
The steps to check the MICAT 2020 result are given below:
Steps to Check MICAT Result
Step 1 - Visit the official website of MICA @mica.ac.in
Step 2 - Next, on the login screen that opens in a separate window, candidates have to enter their user Id and password. Click on the 'login' button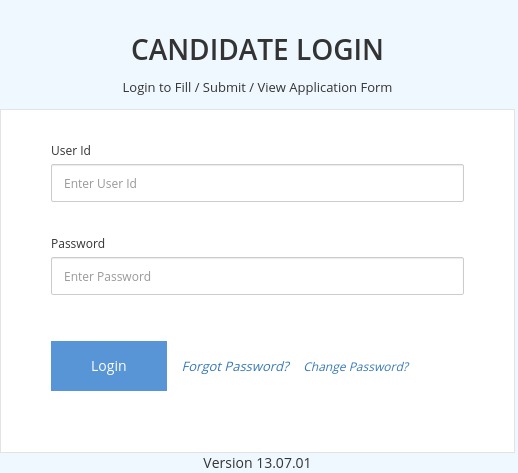 Step 3- The result of MICAT 2020 will reflect on the screen, which will include the qualifying status or the waitlist number of the candidate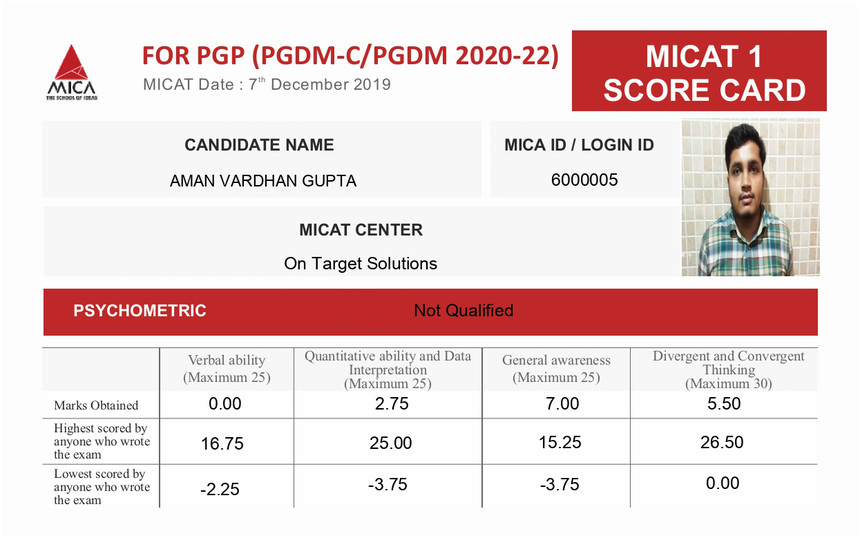 Step 4- Download MICAT 2 results 2020 and keep a copy of the result for future reference
What are the details mentioned on MICAT 2020 Result?
The details mentioned on MICAT result 2020 are:
Section-wise marks

Qualifying status

Candidate's name

MICA ID

MICAT Centre

Photograph of candidate

Highest score obtained by anyone who wrote the exam

Lowest score secured by anyone who wrote the exam
MICAT Scorecard Sample Image:

MICAT Result 2020 - Marking Scheme
Candidates must note that there is no negative marking for Psychometric and descriptive sections.

There is a negative marking for the following sections - quantitative ability, verbal ability, general awareness, and divergent convergent reasoning section. It is to be noted that ¼ of the total marks is deducted for every incorrect answer.

Qualifying the Psychometric test is mandatory for every test-taker.
How to Retrieve MICAT 2020 Password?
Candidates need the password to log in and check their respective MICAT scores. If a candidate has misplaced or forgets MICAT password the same can be recovered using the steps below:
Step 1: Access the login window and click on the link that says "forgot password?", as shown in the image below: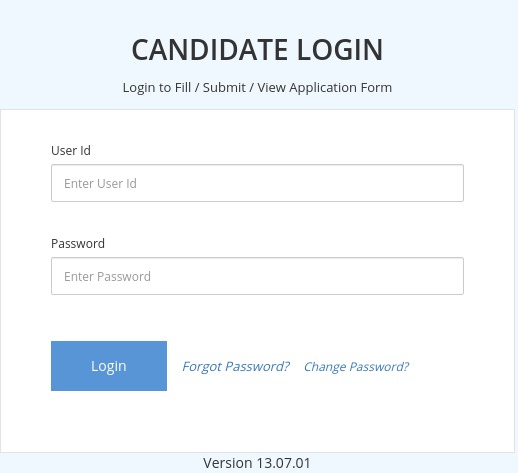 Step 2: On clicking the link a new window opens, here the candidates have to enter their User Id and click on the "get password" button as shown below. This is how candidates can retrieve their MICAT 2020 password.
MICAT Scorecard 2020
MICAT scorecard preparation includes calculation of marks in each section. MICAT has the following sections:
MICAT Scorecard
Section
Sub-sections/Name
Section A
Psychometric Test
Section B: (has 4 sub-sections)

Verbal ability
Quantitative Ability and Data Interpretation
General awareness
Divergent and Convergent Thinking

Section C
Descriptive Test.
Preparation of Merit List for GE- PI of MICAT 2020
Section A: Candidates need to clear to be eligible for the next round of selection is the Psychometric test.
Section B: Candidates who clear the psychometric test, they are again evaluated on the basis of their performance in Verbal ability (VA), Quantitative Ability and Data Interpretation(QA & DI), General awareness (GA) and Divergent-Convergent Reasoning (DCR) section. Once the candidates meet the requisite cut off of different sections, they are put to the test with the descriptive section.
Section C: Candidates who meet all the parameters which are mentioned in section A and section B, is called for GE/PI. List of shortlisted candidates is prepared based on MICAT I or MICAT II or better of the two scores if a candidate appeared in both the exams.
MICAT 2020 Merit List for GE and PI
| | |
| --- | --- |
| Score of | Weightage |
| MICAT | 50% |
| CAT/XAT/GMAT | 50% |
Preparation of MICAT 2020 Final Merit List
Candidates who will fulfill the parameters that are listed above, only they will be able to make it to the final merit list of MICAT 2020:
Candidates who will face the interview and approved by the panelists

Candidates who score 3.5 or more on a 5 point scale in GE

Candidates who score 4 or more on a 5 point scale in PI
MICAT Selection Process 2020
Candidates must know that in order to be eligible to participate in the MICAT selection process 2020, candidates have to clear the entrance exam. Candidates need to appear in any one of the entrance exams, which are listed below and have a valid score:
CAT 2019/GMAT (2018 onwards)/XAT 2020

Candidates have to take the MICAT 2020 entrance exam

In the psychometric test of MICAT 2020, it is mandatory for candidates to clear it

Shortlisted candidates have to take part in a personal interview (PI) and group exercise (GE)

Candidates who appear in the selection process of MICAT 2020, candidates need to get at least 3.5 or more in the group exercise (GE).

In the personal interview, candidates have to score at least 4 marks or more than 4 marks in the personal interview.
Weightage assigned to different rounds of MICAT 2020
Candidates who cleared the MICAT 2020 entrance exam, eligible for participating in group exercise (GE) and personal interview (PI) round. The weightage that is given to each round is specified in the table given below:
Weightage for the final selection of MICAT 2020
| | |
| --- | --- |
| Details | Score |
| MICAT Score | 30% |
| Group Exercise (GE) | 20% |
| Personal Interview (PI) | 30% |
| CAT, XAT and GMAT Score | 20% |
| Total | 100% |
MICA Admission 2020 Seat Matrix
The programme intake for PGDM-C and PGDM 2020-22 batch has been increased by the authorities. MICA is also expanding its intake with more students to be offered admission in PGDM 2020-22 batch. Candidates who qualify for admission are given admission in the following number of seats in MICA, Ahmedabad:
MICAT Seat Matrix
| | |
| --- | --- |
| Courses | Total Seats |
| PGDM-C | 180 |
| PGDM | 30 |
How to Calculate MICAT 2020 Scaled Scores
The marks scored individually by a candidate 'X' in a particular section of MICAT-I/MICAT-II, e.g. Verbal Ability (VA), will be converted into Scaled Score by using the sample formula for one of the components, i.e., VA:

Scaled Score -VA of a candidate 'X' in MICAT-I/MICAT-II = (Score - VA of the candidate 'X'/Maximum obtained by any candidate amongst those who appeared in MICAT-I/MICAT-II in VA) multiplied by Maximum Possible Score in VA in MICAT-I/MICAT-II.

On similar lines scaled scores will be calculated for all the MICAT-I/MICAT-II components using sample formula in point i) namely: VA, QA, GA, DCR and DT.

Total MICAT-I/MICAT-II score will be calculated using Scaled Scores for each of the MICAT components, which are: VA, QA, GA, DCR and DT
MICAT Cutoff 2020
MICAT cutoff is the minimum qualifying marks that candidates need to obtain in each section to be eligible for the further round of selection. Candidates must note that the authorities do not officially announce the cutoff of MICAT.
MICAT Cutoff of Past Years
According to the experts, the sectional cutoff of MICAT for the past year is given below in the table.
Expected MICAT Cutoff Determined by Experts
| | | |
| --- | --- | --- |
| Sections | No. of Questions | No. of questions to attempt |
| Psychometric Test | 36 | Mandatory to attend all questions |
| Verbal Ability | 25 | 19-20 |
| Quantitative Ability | 25 | 15-16 |
| General Awareness | 25 | 10-11 |
| Divergent-Convergent Reasoning | 30 | 19-20 |
| Descriptive Test | 4 | 6 |
| Total | 145 | 45-47 (Expected Overall cutoff |
Frequently Asked Question (FAQs) - MICAT Result 2020 (Released)- Phase 1, 2 and Final Scorecard Download
Question: If I gave MICAT I exam in December 2019, do I have to write MICAT II also, or taking only one exam is valid to be eligible for further round of the selection?
Answer:
No, you do not have to appear for MICAT II, you have to write either one of them.
Question: What is the marking scheme for the descriptive section in MICAT exam?
Answer:
There is no negative marking for the descriptive type question, but marks will be offered based on the answer written by candidates.
Question: What is the minimum MICAT I cut off for admission in 2020?
Answer:
There is no minimum cut off officially declared by MICAT. If it is released, it will be updated in our article
Question: My MICAT score card is not clear, whom to contact?
Answer:
You can contact the authorities the given address below:
Address: MICA
Shela, Ahmedabad
Gujarat - 380 058, India
Contact Number: +91 2717 308250
Email: admissionenquiry@micamail.in
Question: How many seats are offered in Post Graduate Diploma in Management - Communications (PGDM-C) programme?
Answer:
There are 180 seats offered in PGDM-C programme.
Question: I am not satisfied with my MICAT I exam result, can I appear for MICA II test?
Answer:
Yes, of course, you can sit for MICAT II exam.
Question: If I write MICA II exam, will my MICA I result will become invalid?
Answer:
No, it will not be invalid, the best among the two will be considered as your final score.
Question: Will GE and PI be conducted at all the exam centers of MICAT or only a few?
Answer:
GE and PI is conducted in only Ahmedabad, Bangalore, Delhi, Kolkata & Mumbai.
Questions related to MICAT
Showing 53 out of 53 Questions