What Recruiters look for in Media Professionals?
Appearing for an interview as a media professional? Well, it is common to get shivers and feel a rush in your body. It does happen, even if you are prepared. Now imagine a situation where you exactly know what the recruiters are looking for in a media professional. Your confidence will boost and you will stand a better chance at success. It is a fact that there are multi-layered selection processes in place across major companies that allow them to pick the best candidates for the job. It is also known that most good media companies are coming with new ideas every month and require equally talented professionals. So, how to get the information for what recruiters look for in a media professional? How do you groom yourself to be up to these challenges? Careers360 brings all the answers to your queries and doubts about the qualities recruiters look for in a media professional in this article.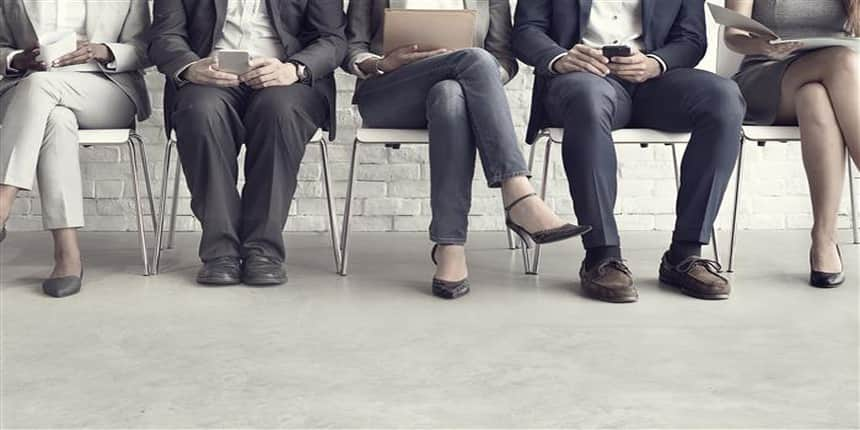 In an industry perceived to be all about communication and various means of the same, it is necessary to groom people with exclusive capabilities. Firstly media is not just communication but much more. With the advent of technology and emerging new trends, only such professionals who can keep up with them are in demand. This means that media professionals are honing themselves with job specific capabilities not just for the present but for the future too. Recruiters want people with future thinking capabilities. This is endorsed by Abhinav Sharma, Assistant Manager, Talent at Deloitte who feels that" Only skilled people would be able to save their jobs in near future. Recruiters these days focus on people who can visualize the big picture and go about ideas as well as solutions instead of discussing their problems. They are also people who are socially and smartly connected with the world and changes happening around."
What do Employers look for in Media Professionals? Quality, knowledge and other factors...
Recruiters are finicky about their choice of media professionals. Yes, media professionals must have knowledge, general awareness etc. However, it is not enough. That's because the field requires a tremendous presence of mind, creativity and an awareness of what essentially works in the way of communication. Media Industry is not a typical field; it's a more vibrant one with rapidly changing trends and technologies. Therefore employers look for such candidates who will stand out on account of their capabilities and add value to the work they do. One such trait is ideating. Candidates who are good at ideating, thinks fast on his/her feet will be scooped up fast by recruiters as the need for such people is strong.  An open learning attitude and eagerness to adapt to new technology, trends are also a bonus. Multitasking is perceived to be a good quality.
Qualities Essential in Media Professionals
Besides, Innovation and uniqueness, some of the qualities recruiters look for in a candidate are,
1. Communication:
This is one skill all recruiters and employers look for in a prospective employee. Students willing to work in any sector of Media need to have good communication skills. After all, it's all about communication. Candidates must know the tactics of communication and skills to connect with others in the industry namely television, radio, public relations or even advertising and marketing. A sound knowledge of communication techniques, when it comes to writing for print, social media platforms or scripting for a film is a must as the message has to be clear to reach out the audience.
2. Media Tech Savvy:
With constant innovations and enrichments in the technology leading to new media tools, a tech savvy person will fit just right in. Recruiters want their media professionals to be ahead in the race. Media channels like streaming videos online, broadcasting radio by satellite, or using new apps and social platforms to connect with potential customers require a good and sound knowledge of the prevalent and futuristic media technology. So keeping up to date with the technology in media is a mandatory requirement.
3. Creativity:
Though this seems to be as a general skill set, Creativity is the key to survive in the Media industry. Creativity is what the media employers are known for. Whether, it is a digital campaign, writing for the web, or breaking news story, media professionals must know ways to tackle the audiences with fresh approaches. To get hired, and present yourself, the focus for candidates must now to replace the traditional introduction with smart facts. One must try to convert the questions and answers in an HR round into interesting conversations; demonstrating their creativity. The creative spark is a great asset recruiter look for in the candidates.
4. Innovating & Renovating:
Media is not simply writing or following generic topics. It is also more than politics or social issues, which is why recruiters want new and fresh elements in everything. One element used is humour to denote an idea. Variety is the flavor and hence old idea needs to be renovated while new ones innovated.
The 'Don't be Clichéd' part is the best and interesting part of working in Media. It is one of the qualities that set media professional apart.
5. World Wide Web:
Digital is the new mantra. To keep up with that, media recruitment like all others is going through an exciting phase where adaptability, increased sensitivity towards understanding and reaching out to modern day consumers in digital space are sought after skills. International players like Netflix, Amazon Prime Video at one end and ALT Balaji, Voot at other end are redefining video content consumption. People are consuming news through apps on the go. These are some examples of how digital technology is running our lives. A media professional who is comfortable in this world will be well sought out.
6. Ad Content, Advertising, and Marketing:
Well, these three terms have more to do with wooing the customers across. Ads, video content, mobile optimisation, and selling the content to the right audience are some factors that play a role. Candidates who can deliver on this front will be lapped up by the recruiters.
Where do recruiters check for Media Professionals?
In the new age media, social networking platforms are increasingly one prime source for recruiters and candidates to meet. Sites like LinkedIn, Facebook etc come with detailed profiles of candidates with information about their skill sets, achievements and more. Moreover, recruiters generally check the profiles to get an idea of the candidates, their approach to life, social issues, ideologies etc. In addition, the requisite information viz a viz educational backgrounds, professional experiences, work profile, hobbies, interests etc can be understood from the interactions of the candidates on social media. 
While media recruiters are not very particular about the correct educational background, it sometimes pays well to have the right qualifications for the job in terms of educational background especially for certain roles that require the expertise and finesse taught to media professionals.
How to prepare for Media recruitment?
Preparation is the key and the first step is to start the preparation. Since presentation skills matter, it would be advisable to focus on personal grooming, speech techniques and such.  The onus slowly shifts from theoretical knowledge to industry related skill sets. Some universities and institutes make it a part of their learning process through workshops, classes or lectures. However, no amount of teaching can actually compensate practical learning and experience. Some broad guidelines that can be summed up are:
Check the job profile and understand the nature of work required to be done.

Improve your skill sets keeping in sync with the latest trends and requirements

Focus on language skills as well
Get real-time alerts on exam & colleges at your fingertips with Careers360 App!
Click Here to Install or Give a missed call on 08080944727 to get app link
Stay tuned to https://media.careers360.comfor more news and updates on Media