Top Media Entrance Exams: Pattern and Preparation tips
With demand in Media and Journalism, a lot of institutes have come up with various undergraduate and postgraduate programs in the field. Admission to these programs across institutes is through an entrance exam, which differs from institute to institute and mostly consists of language, aptitude, and general knowledge. Careers360 lists top media entrance exams with their exam pattern and a few preparation tips to support the test aspirants.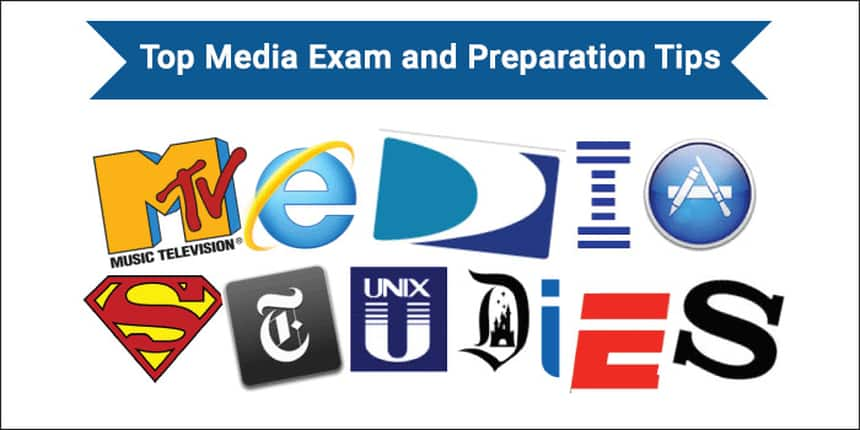 Majority of the institutions, offering media and journalism programs, are either government-run, industry-driven or private institutions. All these institutes conduct their own university level entrance tests and shortlist candidates based on their performance in the test. Although there is not much difference in the preparation strategy or the exam pattern, it is best to learn the tips to be better prepared. Before moving ahead with the preparation tips, let us first check some of the top media and journalism entrance exams and their exam pattern.
Top Media Entrance Exams List
Exam Name

Exam Date

Conducting Body

Exam Pattern

Fourth week of May, 2020

Journalism Hindi/English (9 am to 11 am),

Radio & TV Journalism (12 noon to 2 pm) and

Advertising & Public Relations (3 pm to 5 pm)




Offline test

Topics- Language, Aptitude, and Analytical

June 1, 2020 - MA in mass communication
June 4, 2020 - MA in Convergent Journalism

Offline test

200 Marks

Part-A Objective/Multiple Choice Questions

Part-B Subjective/Descriptive/ Theory




May 17, 2020 ( 9 am to 2 pm)

Part A- English Language Skills

Part B- General Knowledge, Current Affairs, Other




From the fourth week of April 2020 till the third week of May, across different centres

Online test

90 minutes

100 marks

Third week of June 2020

Offline test

Two hours duration

Subjective and Objective

Guru Gobind Singh Indraprastha University Common Entrance Test

From April 25 to May 5, 2020

Offline test

Two hours thirty minutes

February 15, 2020 (Afternoon session)
February 16, 2020 (Forenoon and Afternoon session)

Film and Television Institute of India, Pune




Offline test

100 MCQs

100 marks

Three hours
Media Entrance Exams Preparation Tips
1. Focus on General Knowledge or Current Affairs: Vinayak Kudva, an expert from a coaching institute, regarding GK says, "General Awareness is a very vast area, so one must follow top stories. Candidates should start enhancing their general awareness full-time by reading newspapers and magazines." Apparently, the entire media entrance test consists of this section, so it goes without a say that this is the section to focus on.
2. Practice for Subjective or Essay writing: Some of the tests, listed above, have both objective and subjective parts. The subjective section mostly consists of writing an essay. Candidates need to develop good writing skills to crack this part of the test, as they will be evaluated on their language skills, thought process, etc. Having a fair knowledge of the contemporary topics will give candidates an edge. So reading newspapers, especially the editorial columns, is highly advised.
3. Reasoning or Analytical skills: Practice is the one and only way to crack this section. Basic reasoning and analytical skills are tested in this section. Candidates are suggested to solve approximately 20 reasoning questions every day to learn the concepts and tricks.
4. English Comprehension: This section mostly consists of basic grammar, reading passages, fill in the blanks, correction of phrases, etc. It is suggested to update them on basic grammar to crack the English section in the entrance tests.
5. Focus on exclusive areas like Media Aptitude: Apart from the common sections, there might be an exclusive section like Media aptitude for which candidates must prepare separately. This section tests a candidate's aptitude and understanding of media. Candidates can refer to online material to prepare for this section.
Once the entrance exam has been conducted by the institutes, results are declared and the final selection process starts. The final selection is done on the combined performance in the written as well as interviews.
Get real-time alerts on exams & colleges at your fingertips with Careers360 App! Click Here to Install or Give a missed call on 08080944727 to get an app link.
For more information on Media and Journalism, visit www.media.careers360.com