Career in Mass Communication - Courses, Colleges, Specialization and Jobs
With demand in Mass Communication programmes rising, a lot of institutes and colleges have come up to offer undergraduate and postgraduate courses in the field. Most of the colleges, institutions, and universities, both government-run or industry-driven and private, provide one-year Post-Graduate Diploma programmes in different streams of Mass Communication. Prof. B. K. Kuthiala, Vice-Chancellor, Makhanlal Chaturvedi University of Journalism and Communication (MCNUJC), Bhopal says "Today, Mass Communication has grown to become a very popular subject. Student preference has quickly increased in mass communication courses. Many Mass Communication colleges and institutes have come up which offer a variety of courses for students to pursue a full-time degree in and learn the practical aspects of the industry." So, before proceeding to the career in mass communication, let us first understand what exactly is mass communication and what fields it covers.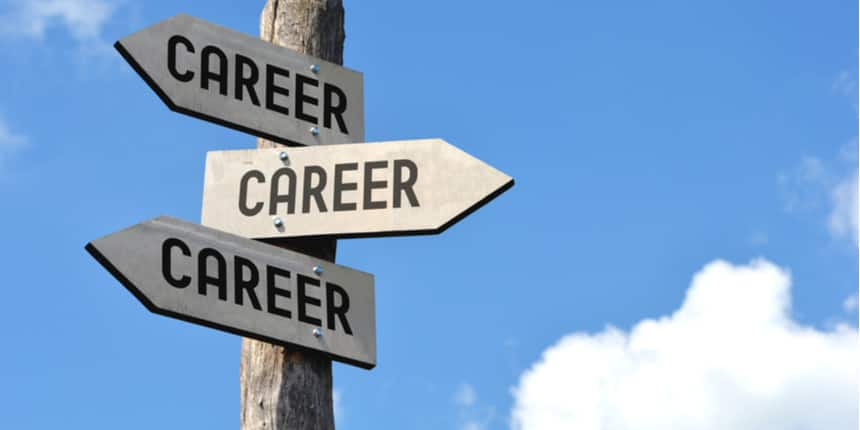 What is Mass Communication?
In simple words, "Mass communication is the procedure of interchanging the information via mass media to a large sector of the population."
In other words, "Mass communication is a procedure in which a person, group of people or an organization sends a mail or message via a channel of communication to a large group of anonymous and heterogeneous people and organizations." You can think of a large group of anonymous and heterogeneous people as either the general public or a segment of the general public. Channels of communication comprise social media, radio, broadcast television, and print. The message sender is normally a professional reporter that often represents an organization. Mass communication is an expensive procedure. Unlike feedback for mass communication, interpersonal communication is usually slow and indirect.
Mass communication is actually, communicating that information that is not known to people around the globe, and thus to make information available to everyone, by using the latest technological platform, in the form of blogs, websites, and television. If writing is your hobby, and you can present the things in an effective manner, if you love to take challenges, if you have got excellent communication skills, then a career in mass communication is waiting for you.
Mass communication is one of the popularly emerging career fields with more and more students opting this as their higher career option. Before choosing a career in mass communication, candidates should be aware of all details related to mass communication like eligibility, selection criteria, top mass communication courses in India, top mass communication colleges in India, scopes in mass communication, jobs opportunities, salary etc.
Mass Communication Jobs and Job Profiles
With electronic and paper media being the main pole of Indian communication, there is a lot of scope in the journalism and mass communication industry. There are numerous news channels, magazines, media houses, and newspapers that hire mass communication graduates.
Advertising
Advertising is a visual or audio form of marketing communication which aims at promoting or selling a product. Learn about making a career in advertising in India including the salary, job prospects and top advertising colleges in India.
Disc Jockey
Disc Jockeys are artists that mix recorded tapes as it is playing. They also record their mixes for later sales and distribution. DJs create music for an event or a radio audience by combining various genres and tracks through a variety of equipment like turntables, mixers, graphic equalisers, tape decks and several other sophisticated sound processors.
Film-Making
Filmmaking is nothing but the process of making a film involving production, recording and editing which are furthermore divided into various parts.
Journalism
Journalism is through which an individual makes information accessible to the public. These people work for independent enterprises or national press.
Public Relations
Public Relations means to pass information from an individual or an organisation to the public. Read on to learn about careers in public relations (PR).
Publishing and Printing
Publishing is a dissemination of information, literature or music which is published or printed in magazines or newspapers to make it accessible to the general public.
Radio Jockeying
Radio Jockey is a person who has an on-air position in radio broadcasting. The role of an RJ is to inform, update and entertain. Also known as Radio DJs, their work involves presenting various music programmes and entertaining the audience through other elements like interviews of guests - musicians, artists and well-known personalities, either related to the music/film profession or even otherwise- providing commentaries related to a music piece and managing requests of listeners.
Video Jockeying
Video Jockey is a person who introduces music and new videos to commercial television. Video jockeying is so much more than about just being hosts or announcers. They chat up the public and make the show more interactive. They also interview celebrities.
Video Editing
Video Editing is the process of editing and manipulating video images and clips. The whole process of making art aesthetically appealing lies in the technique of editing visuals. Video editing covers the whole process of re-arrangement and modification of the video from.
Apart from that, you can also apply for roles like copywriter, editor, content writer, blogger, etc. after completing your graduation in this field. Following are some of the highest paying and reputed profiles in this field:
TV Anchor

News Editor

Senior Journalist

Junior Journalist

Screenwriter

Fashion Photographer

Film Director

TV Correspondent

Producer

Screenwriter

Sound Engineer

Sound Mixer and Sound Recordist

Special Correspondent

Art Director

Editor

Event manager
There are various levels of mass communication programmes to suit the requirements and interests of the candidates who wish to make a career in the media field. Candidates can select from the plethora of mass communication programmes and select the programme which suits them and their higher goals the best. These programmes of Mass Communication are offered in all top mass communication colleges in India. There are undergraduate, postgraduate, diploma and doctoral level courses in mass communication. Some of the most popular programmes of mass communication are given in the table below.
Types of Mass Communication Courses
| | | |
| --- | --- | --- |
| Name of the Mass Communication Course | Type of Course | Duration |
| Diploma Course in Development Journalism | Diploma | 4 months |
| P.G. Diploma in Business Journalism and Corporate Communication (DBJCC) | Post-graduate Diploma | 1 year |
| P.G. Certificate Course in Hindi Journalism | Post-graduate Certification | 1 year |
| Diploma in Journalism and Mass Communication | Diploma | 2 years |
| M.A in Journalism and Mass Communication | Post-graduate Degree | 2 years |
| P.G. Diploma in Hindi Journalism | Post-graduate Diploma | 2 years |
| BA in Journalism | Undergraduate Degree | 3 years |
| BA Hons Journalism & Mass Communication (BJMC) | Undergraduate Degree | 3 years |
| Diploma in Media Studies | Diploma | 3 years |
| BA Hons Multimedia & Mass Communication (BMMMC) | Undergraduate Degree | 3 years |
| Bachelor of Mass Media (BMM) | Undergraduate Degree | 3 years |
| BA Hons in Hindi Journalism and Mass Communication (BHJMC) | Undergraduate Degree | 3 years |
| B.A. Film Making and Mass Communication | Undergraduate Degree | 3 years |
Mass Communication Course Fee
The Mass Communication course fee programmes from government colleges will be lesser than that of the private colleges and institutes. The Mass Communication fees will also depend from course to course. If your course includes multimedia education as well then it will probably cost you more than the core mass communication and journalism courses.
The fees of government colleges and universities will vary from Rs. 11, 700 to Rs. 1,50,000 for all programmes. However, fees for mass communication programmes offered by private universities and institutes will vary from Rs. 2 to Rs. 4 lakh for all programmes.
Mass Communication Specialization
While these are degrees that can be pursued by students wishing to study mass communication courses after any degree, the choice of programme generally is dictated by the ambition that drives a student to choose a career. Some of you would wish to become journalists, some radio jockeys, film producers while others may wish to take up advertising, public relations. Some may be more into photography while others may wish to edit or write scripts or blogs. Whatever be the ambition, choosing the correct mass communication course after any degree is very important. The field of career in mass communication is vast and the options are innumerable. You can go through the top mass communication specialisations which are given below:
Journalism
The daily newspaper and magazines which are a fixture in our lives to the news that is watched at night on television – well journalists are the people who bring all of that to us. Considering that we know all that is happening in the world thanks to the journalists, it is not surprising that journalism is looked at by many students as a very attractive and lucrative career. So, how to become one? There are many colleges and institutes that offer journalism as part of the mass communication courses after 12th while there are others that allow you to specialize in it.
Journalism Institutes in India
There are many colleges, institutes, and universities which offer journalism courses as a specialization in the mass communication programme. The above list is of some of the more popular ones.
Film Making
Films represent the dreams of many on celluloid. The producer, scriptwriter, photographer, actor, director, musician and many more come together to create one film. Many careers and one destination! Well, filmmaking was and still is a lucrative career for many. During recent years, film making courses are being offered with specializations that suit the career dreams of all individuals who join them. Some film making courses that can be taken up after class 12th are given below. The comprehensive List of Film Making Institutes in India can be checked for more details related to filmmaking specialization.
Film Making Institutes in India
| | |
| --- | --- |
| Name of Institute | Course |
| | B.Sc./B.A. in Filmmaking |
| | BFA (Film Making) |
| | B.A. (Film & Television Production) |
| | B.A. Programme In Film, Television and New Media Production |
| | B.Sc. In Filmmaking |
| | B.Sc. Honours (Mass communication and Videography) |
Other Specialization
Some of the generally preferred specializations in Mass Communication can be listed as
Radio & Television Production

Advertising & Public Relations

Photography

New & Convergent Media

Communication

Visual Media
While the above mentioned are some specializations, the fact is that these specializations are part of the mass communication degree programme. You may be asked to select one of these as your specialization while completing your graduation or you may even have specialized courses. Some of the mass communication programmes after 12th with specializations offered are listed below.
List of other Mass Communication Specializations
Institute

Programmes offered

Osmania University

BFA Photography

Jawaharlal Nehru Architecture and Fine Arts University

B.F.A (Animation)

B.F A (Photography & Visual Communication)

B.Sc Photography

Symbiosis School Of Photography

B.A (Visual Arts and Photography)

Bachelor In Film And Television Production (BFTP)

Symbiosis Institute of Design

B.Des in Communications Design

B. Sc. in Visual Media

BA in Media & communication

VIT University

B.Sc in Multimedia and Animation

BA In Animation and Computer Graphics/ Still Photography/ Video Editing and Videography

Bachelor of Communication, Journalism & Public Relations
If you want to make a career in mass communication, they can choose a best and reputed college for yourself. India has some of the leading colleges and institutes of Mass Communication. Every year, thousands of students flock to these colleges for seeking admission in their Mass Communication programmes. Many of the colleges are popular and highly rated in terms of practical training, course curriculum, extracurricular activities, placements etc. Some of the best and reputed mass communication colleges in India are given below.
List of Top Mass Communication Colleges in India
Top Mass Communication Colleges in India - State wise
Mass Communication Eligibility Criteria
Aspirants who want to go forward in the field of mass communication or journalism have fulfilled the specified eligibility criteria for mass communication programme. Different colleges and institutes have a different set of mass communication eligibility criteria for selecting students. It is required for candidates to meet the eligibility of mass communication in order to secure a seat in the college or institute of their choice.
In order to pursue any journalism and mass communication course diploma programme, you will have to first complete your class XII from a recognised board of education.

You are required to secure at least 45% to 50% marks in class XII in order to be eligible for the undergraduate degree programmes.

However, post-graduate degree and diploma programmes require you must have a graduation degree and diploma respectively with at least 50% marks.
Mass Communication Entrance Exams in India
Before pursuing a career in mass communication, it is necessary that you know which institutes offer UG and PG courses and which entrance tests to apply for. Here is just aimed to equip you with all details about top mass communication entrance exams in India for various UG and PG courses that you need to qualify to take admission in most reputed universities and institutes. Check the details of India's top mass communication entrance exam for various undergraduate and postgraduate programmes listed below before applying for any mass communication admissions.
Top Mass Communication UG Entrance Exams in India
| | | | |
| --- | --- | --- | --- |
| S.No | Entrance Exam Name | Conducting Body | Exam Date |
| 1 | | Delhi University | June 2 to June 9, 2020 |
| 2 | | Guru Gobind Singh Indraprastha University | April 25 to May 5, 2020 |
| 3 | | | April 6 - 10, 2020 |
| 4 | | Symbiosis International University | May 2, 2020 |
| 5 | | | April 14, 2020 |
Top Mass Communication PG Entrance Exams in India
S.No

Entrance Exam Name

Conducting Body

Exam Date

1

February 15, 2020 and February 16, 2020

2

University of Rajasthan

May 23, 2020

May 24, 2020

3

Fourth week of May, 2020

4

DU DSJ Entrance Exam

June 2 -June 9, 2020

5

May 17, 2020

6

IPU CET BJMC

April 25 to May 5, 2020

7

January 19, 2020

8

April-May 2020

9

June 1, 2020

June 4, 2020
Mass Communication Selection Criteria
The selection procedure of Mass Communication has been given here. Colleges move with their mass communication selection process after shortlisting candidates who qualify their Mass Communication eligibility criteria.
Admission to most of the top Mass Communication colleges and universities is done on the basis of merit in class XII board exams.

Some of the popular universities and colleges including KIIT University, BHU and GGSIPU, IIMC, DU conduct entrance exams for admission to Mass Communication Courses.

Universities and Colleges may also conduct Group Discussions as well as Personal Interviews to analyze the communication skills of candidates before offering a seat.
Mass Communication Salary Scope
Mass Communication is one the streams where experience greatly alters the package or salary. More your experience you have, the better salary you'll get. If you are pursuing courses from colleges like Indian Institute of Mass Communication (IIMC), Symbiosis Institute of Media and Communication (SIMC), Bharatiya Vidya Bhavan Sardar Patel College of Communication and Management.etc., then your chances of getting a good salary increase highly.
The starting salary in this field will vary from Rs. 10,000 to Rs. 20,000 per month. After gaining an experience of 5 to 10 years, you can expect a salary of Rs. 50,000 to 1,00,000 per month. It is necessary to pursue mass communication programmes from reputed colleges to get a good package or salary.
Top Recruiters for Mass Communication Candidates
| | |
| --- | --- |
| Cox & Kings | Times Group |
| Percept Limited | India Today Group |
| Balaji Telefilms Limited | Outlook |
| Star India | All India Radio |
| BBC | NDTV |
| Network 18 | Doordarshan |
| India TV | Zee Network |
| The Hindu | Sahara One Media and Entertainment Limited |
| The Pioneer | Wizcraft Entertainment |
| Hindustan Times | DNA Entertainment Networks |
| Indian Express | Cineyug Entertainments |